Prepaid Card Collection
Private Railways in Western Japan
City of Nagoya Transportation Bureau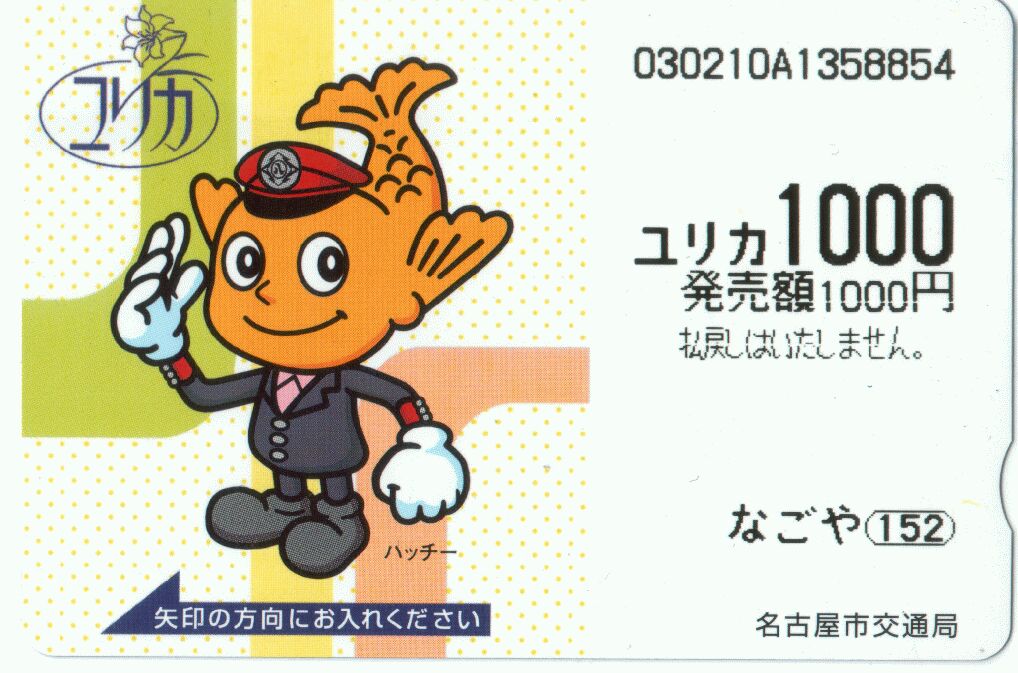 Toyama Chihou Tetsudou Inc.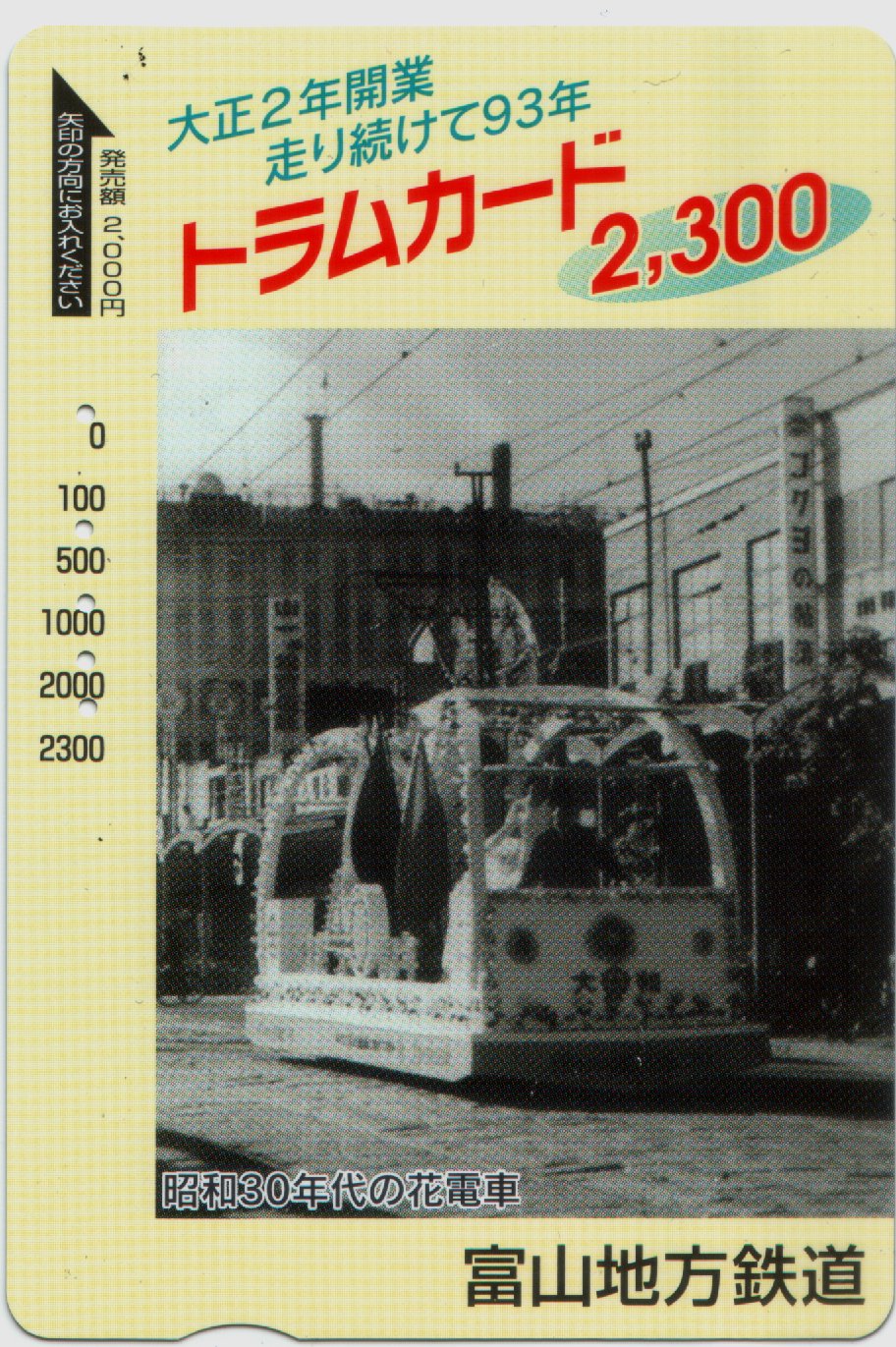 Kinki Nippon Railway
Kintetsu
(Uji-Yamada Sta.)
Kintetsu Route Map
Kintetsu J thru card
Kintetsu Nara & Ise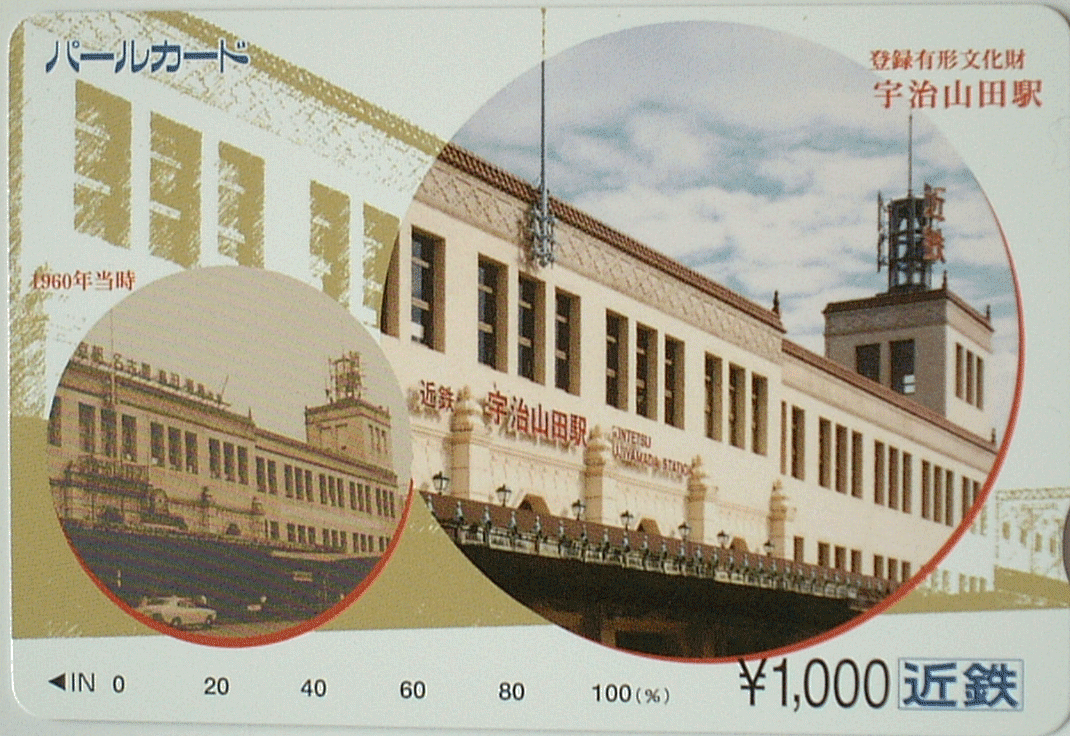 ;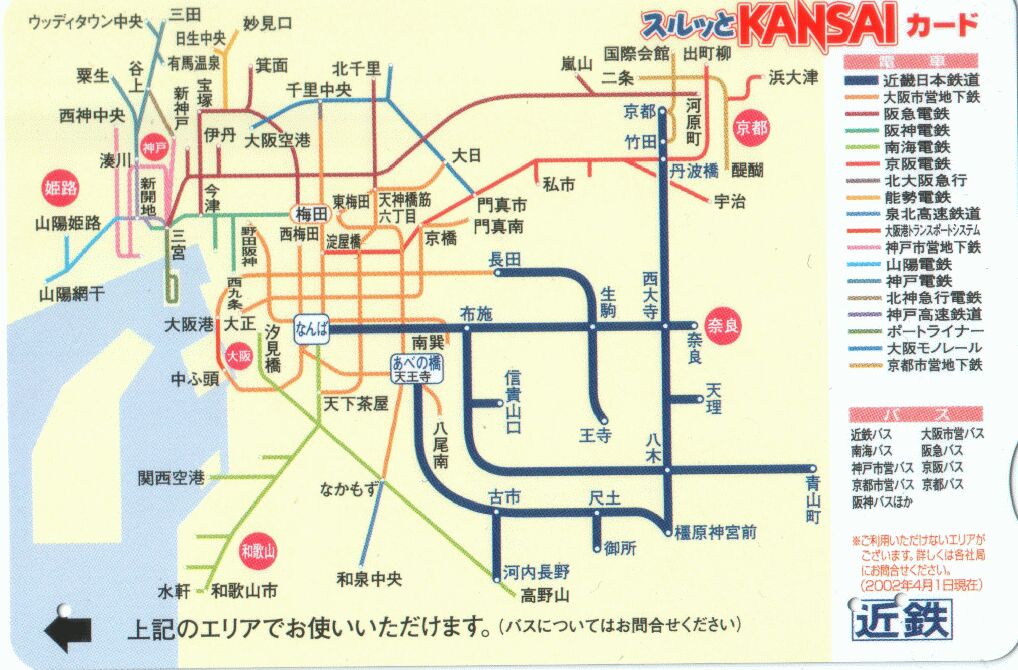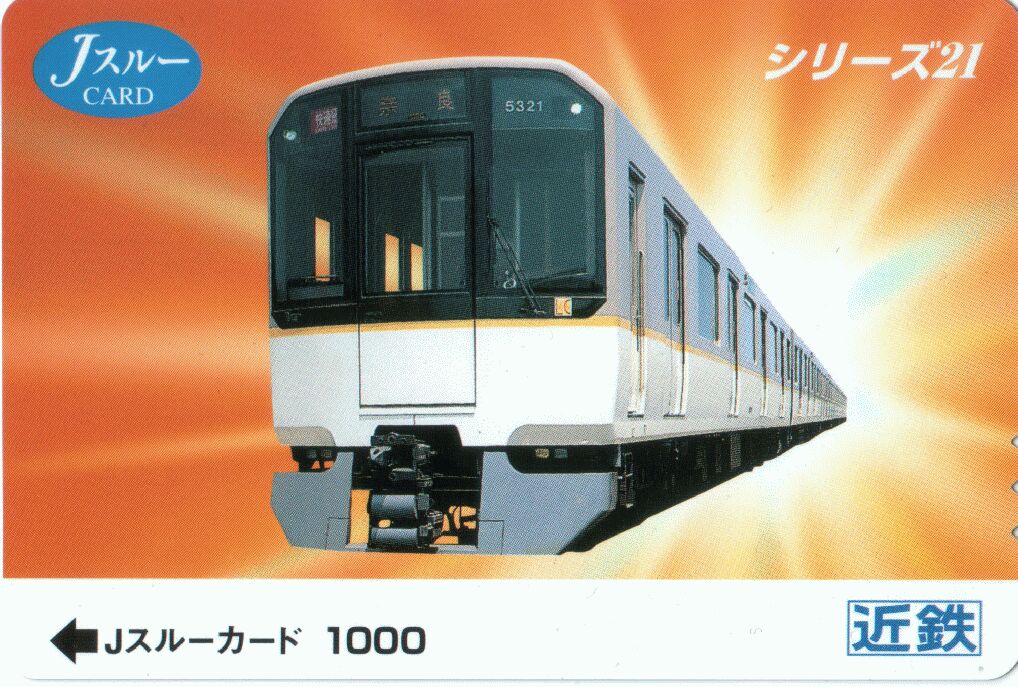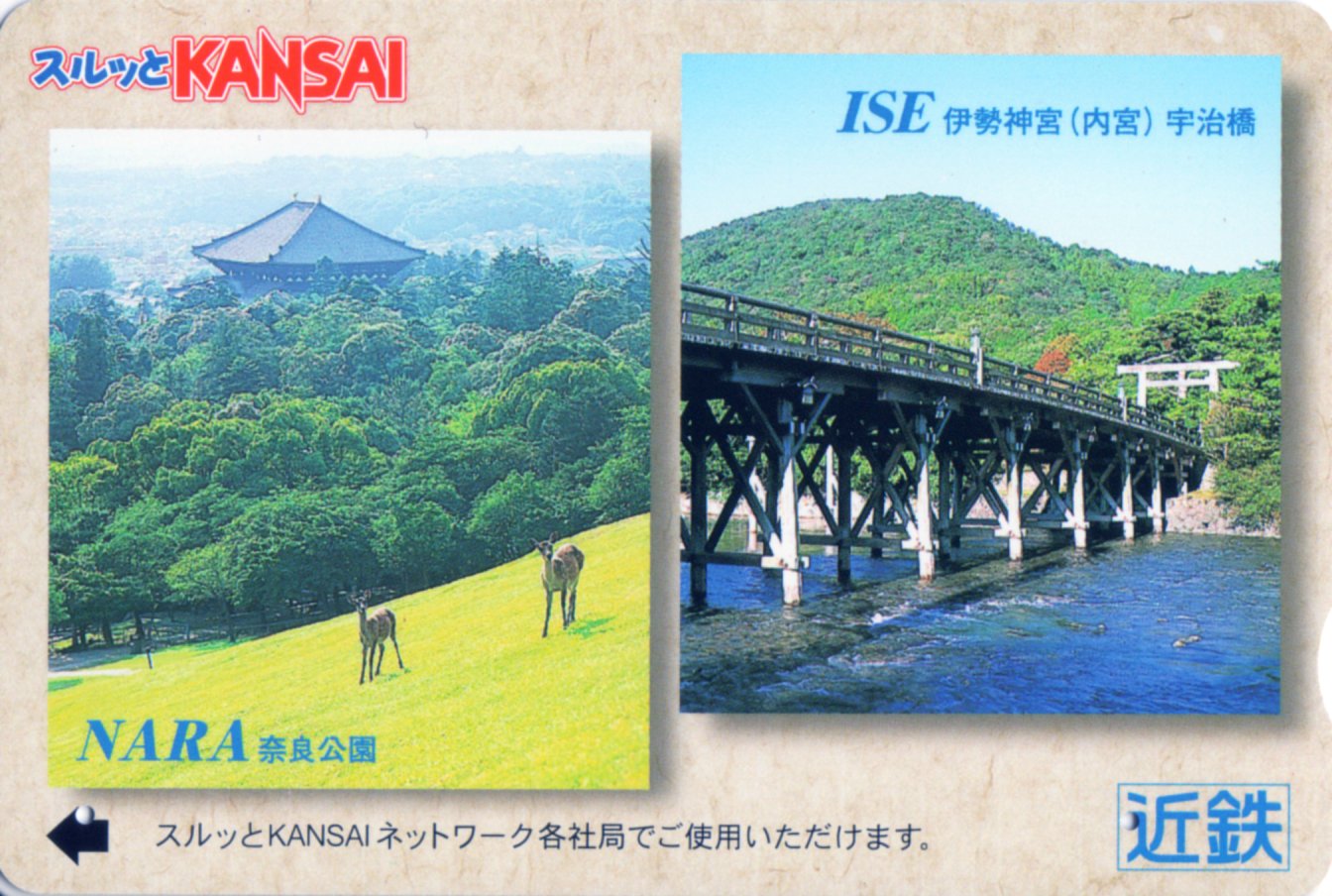 Kintetsu Pearl card
Kansai Thru Pass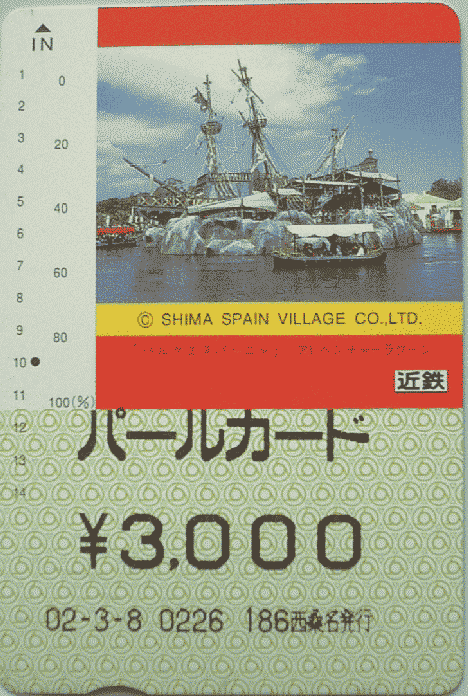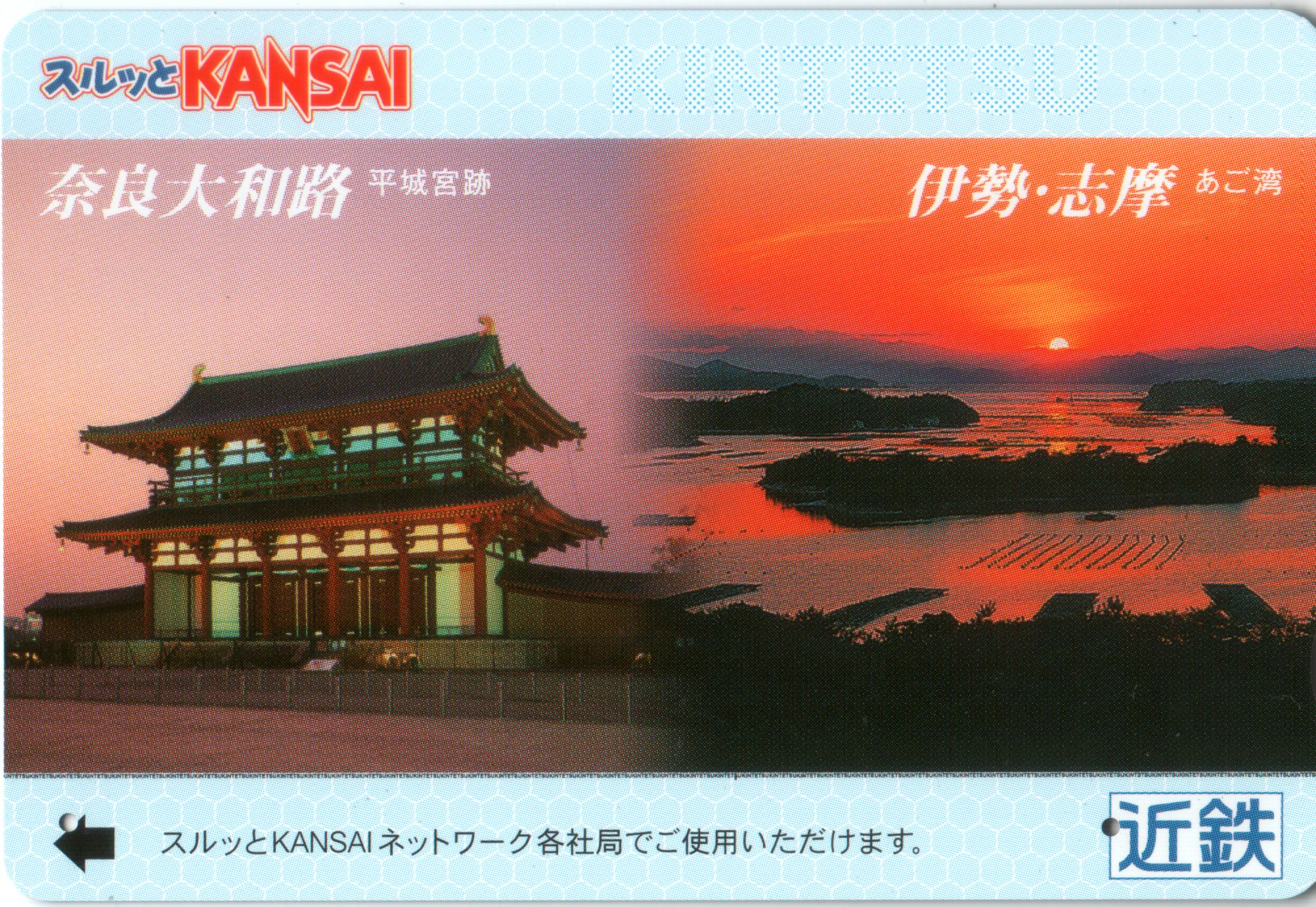 Kyoto Municipal Transportation Bureau
Hanatouro
Traffica Kyoto Card
Traffica Kyoto Card
Extention to Uzumasa-Tenjingawa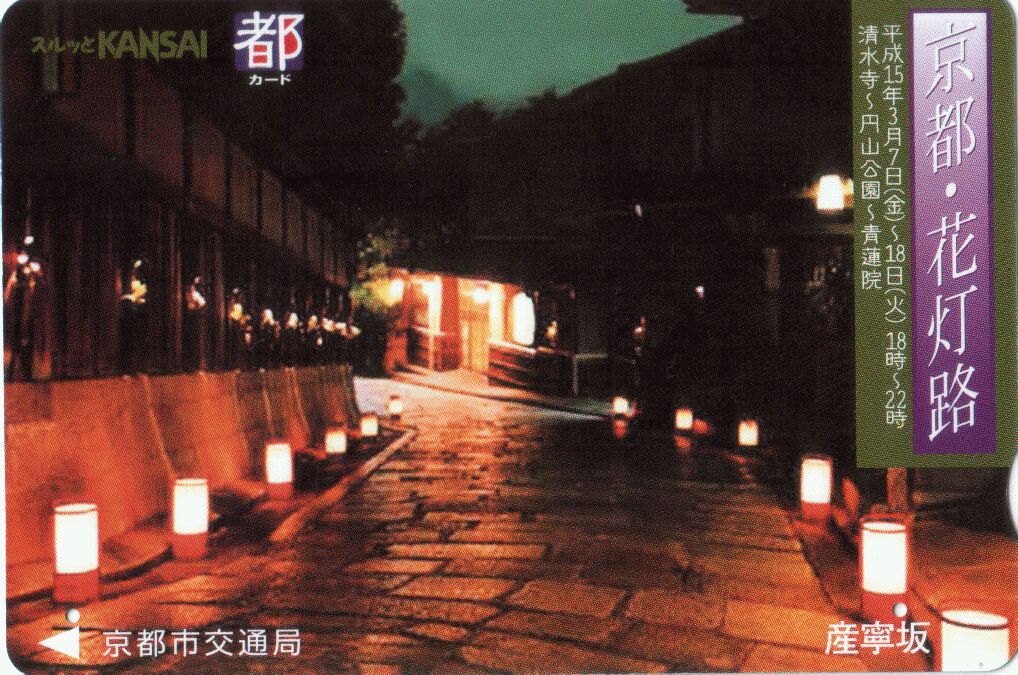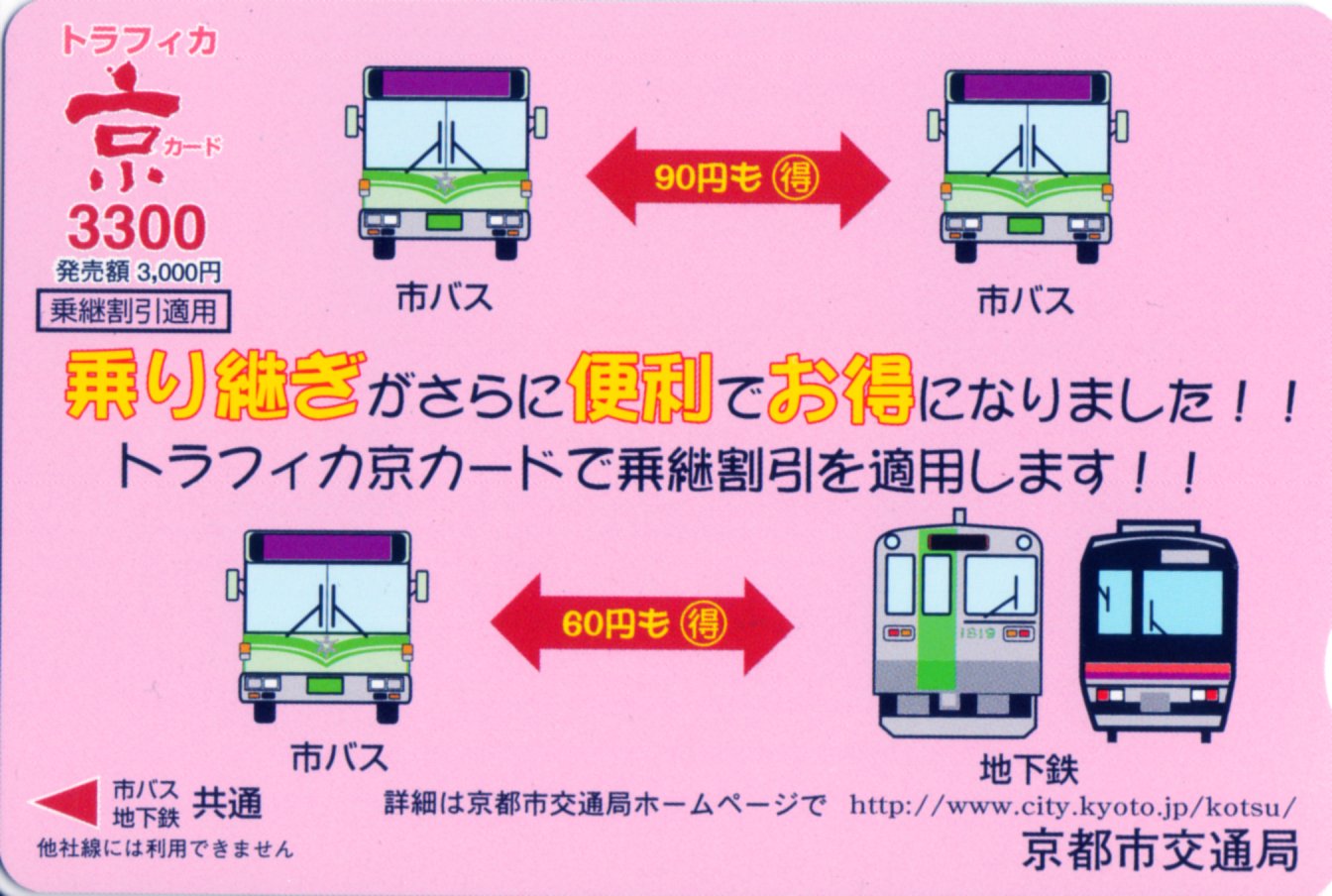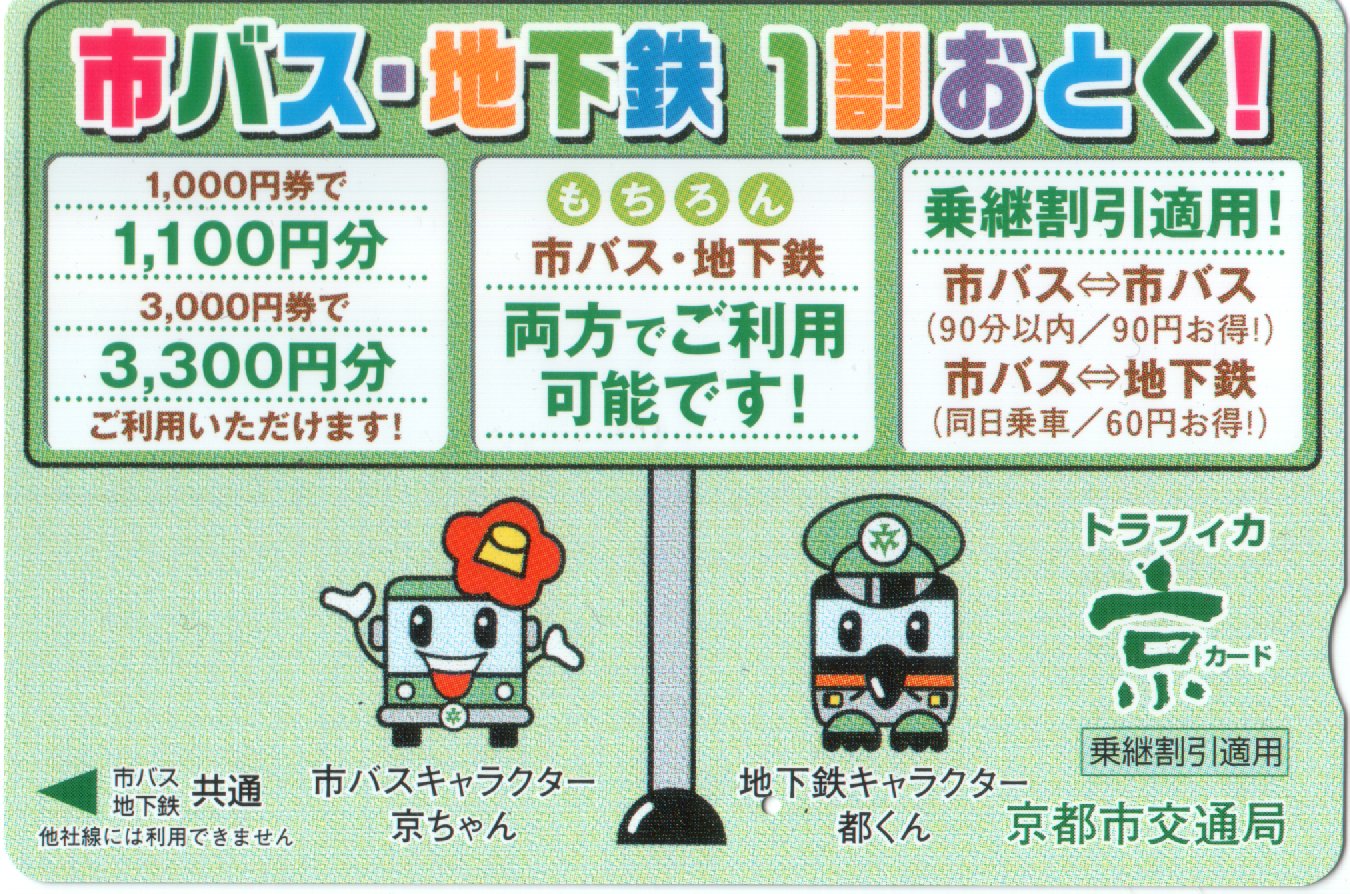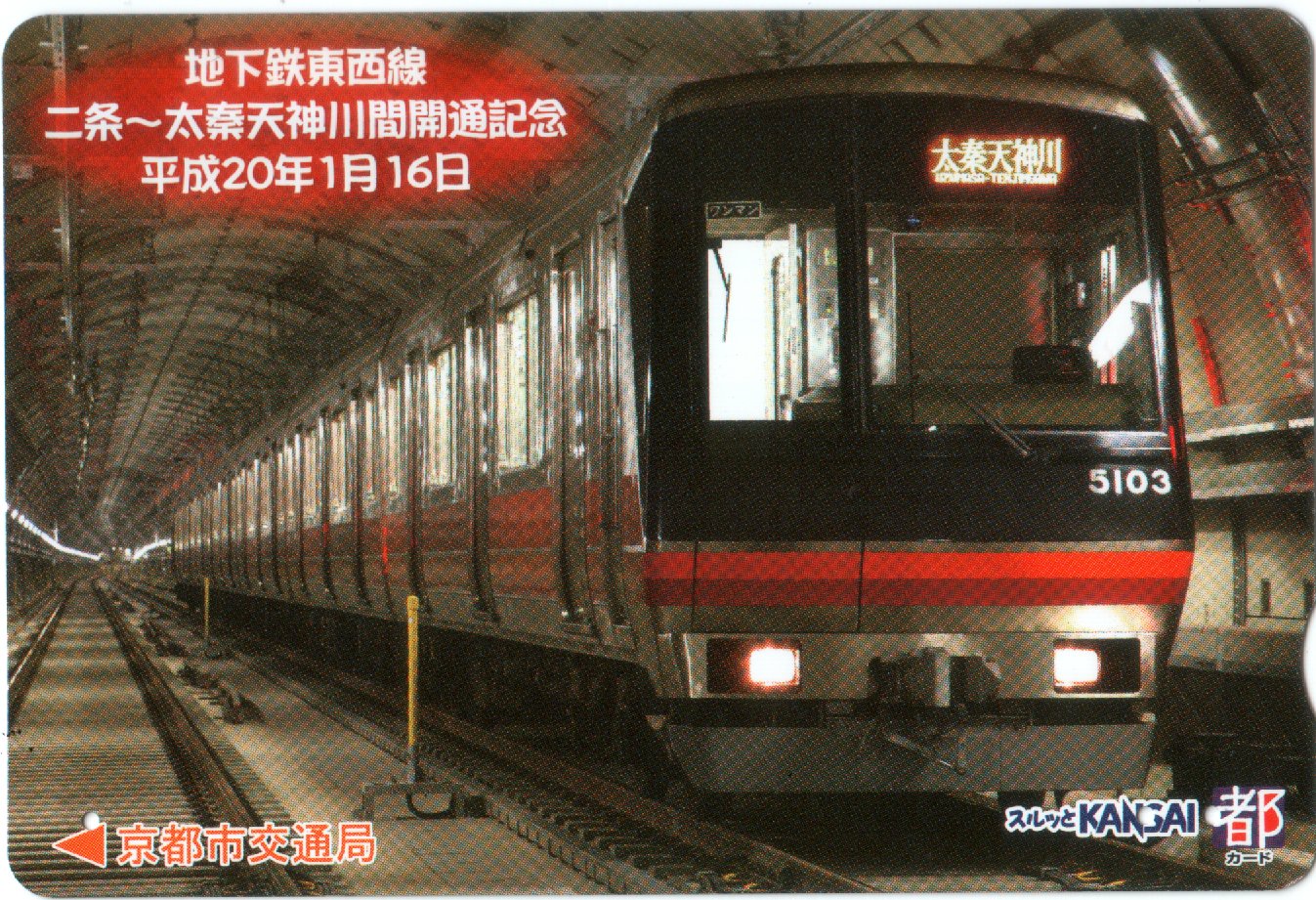 The Afterglow (Kamo River)
Gozan Okuri-bi on 16th of Aug.
Jidai Festival on 22nd of Oct.
20th Anniversary
of Kyoto Municipal Museum
of School History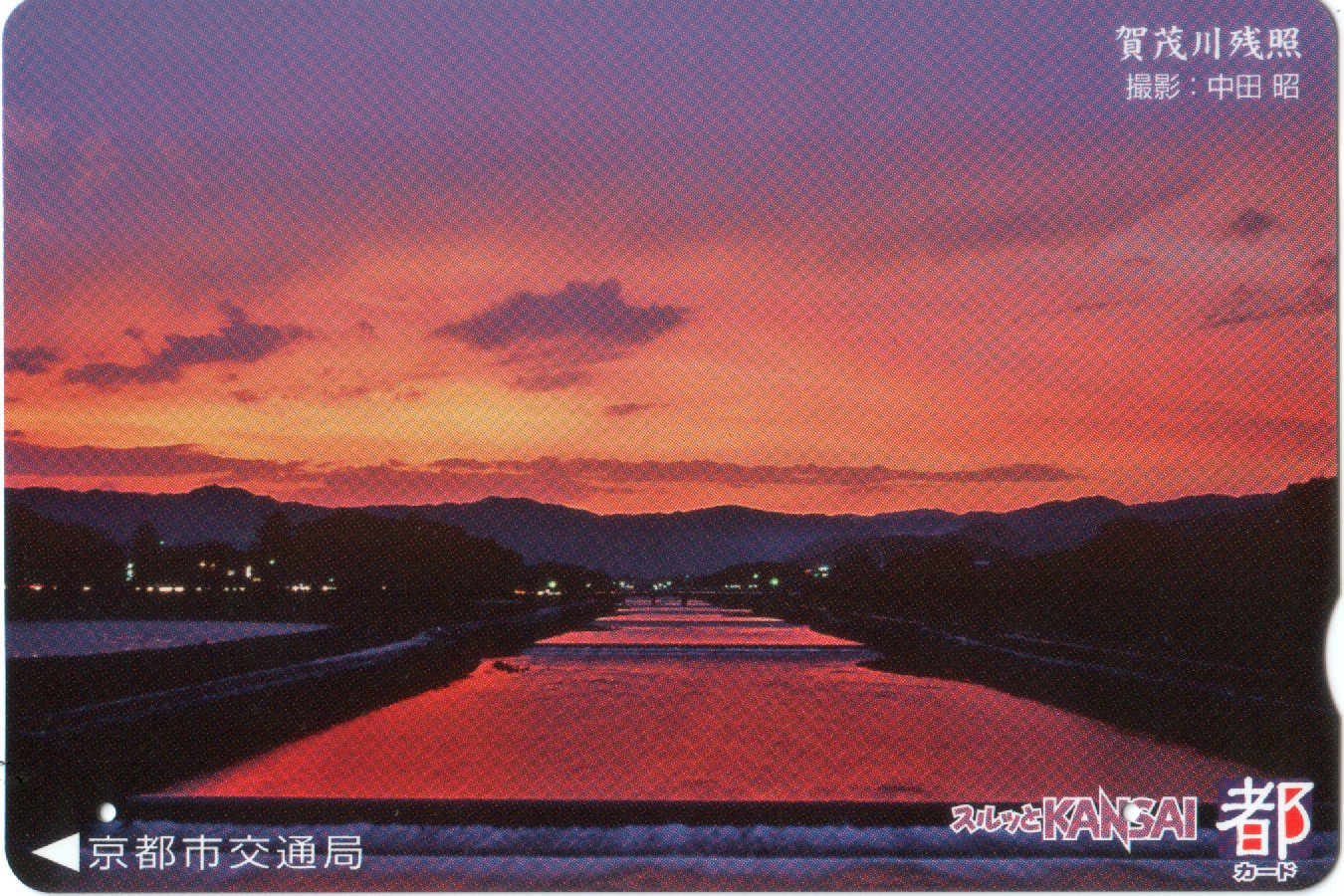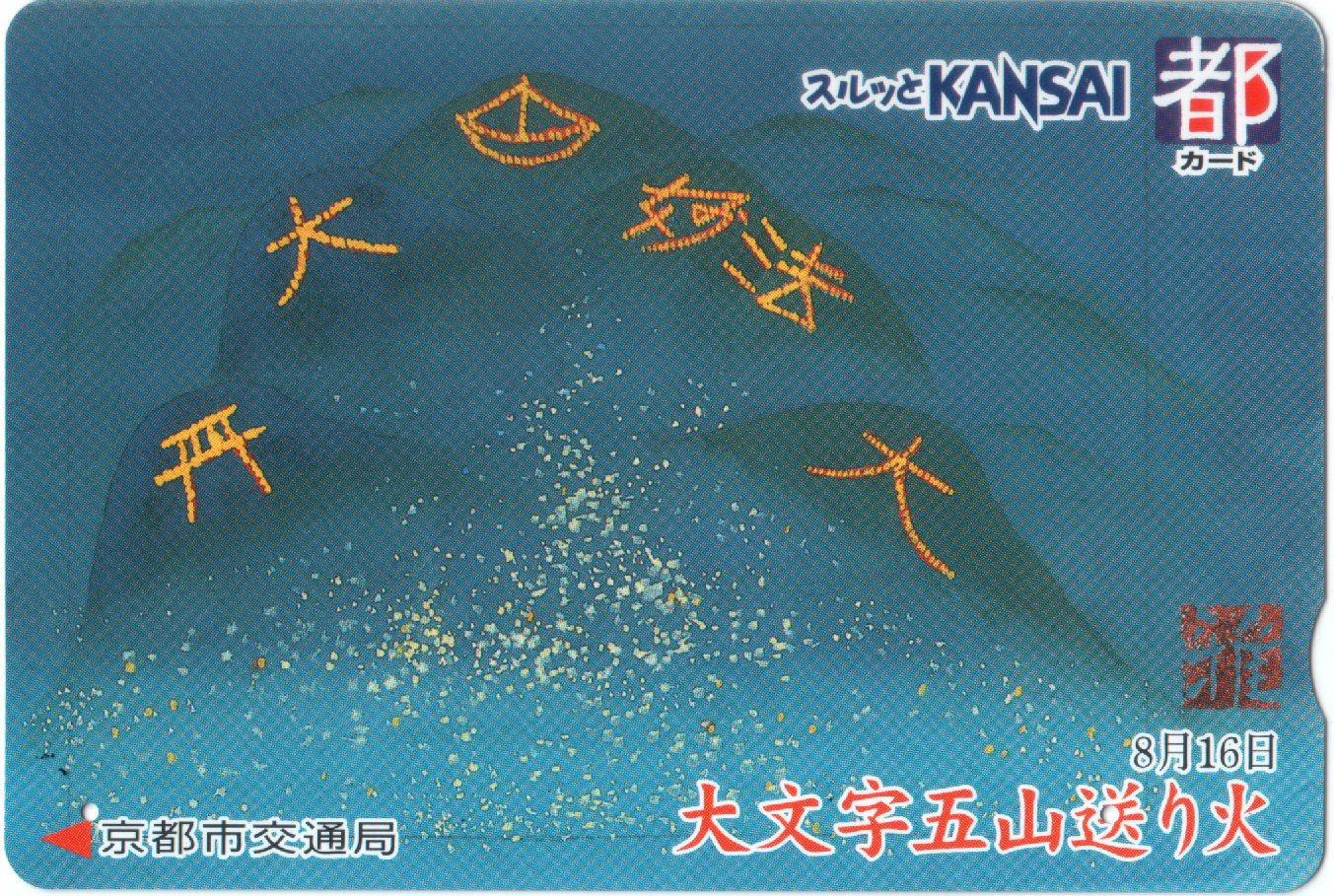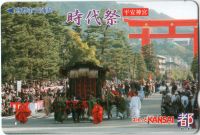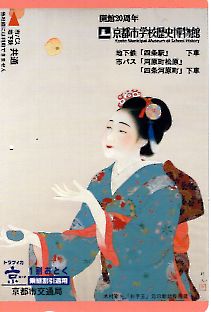 One-day Pass Card
Gion Festival Kikusui Hoko, Ofune Hoko and Minami-Kannon Yama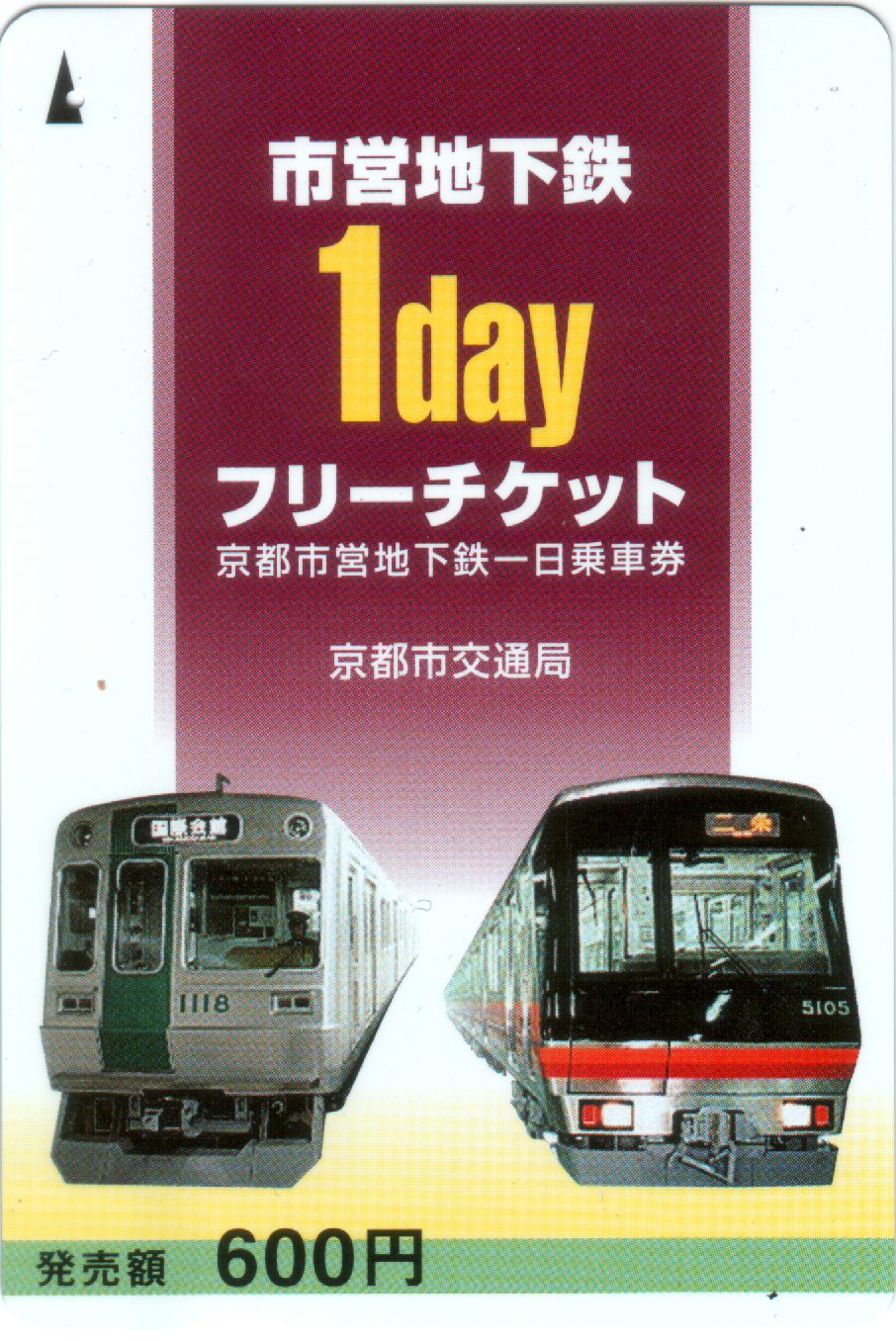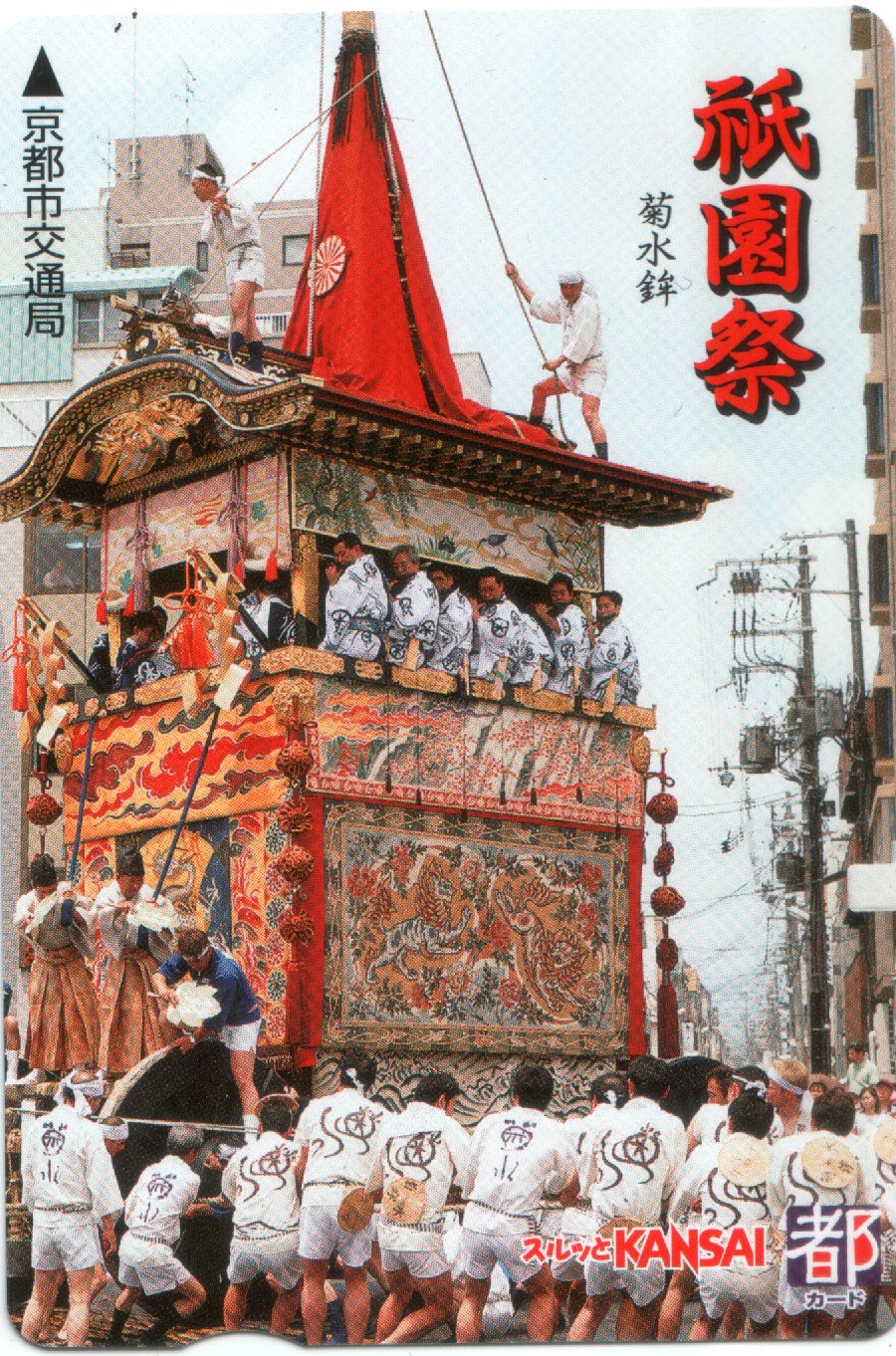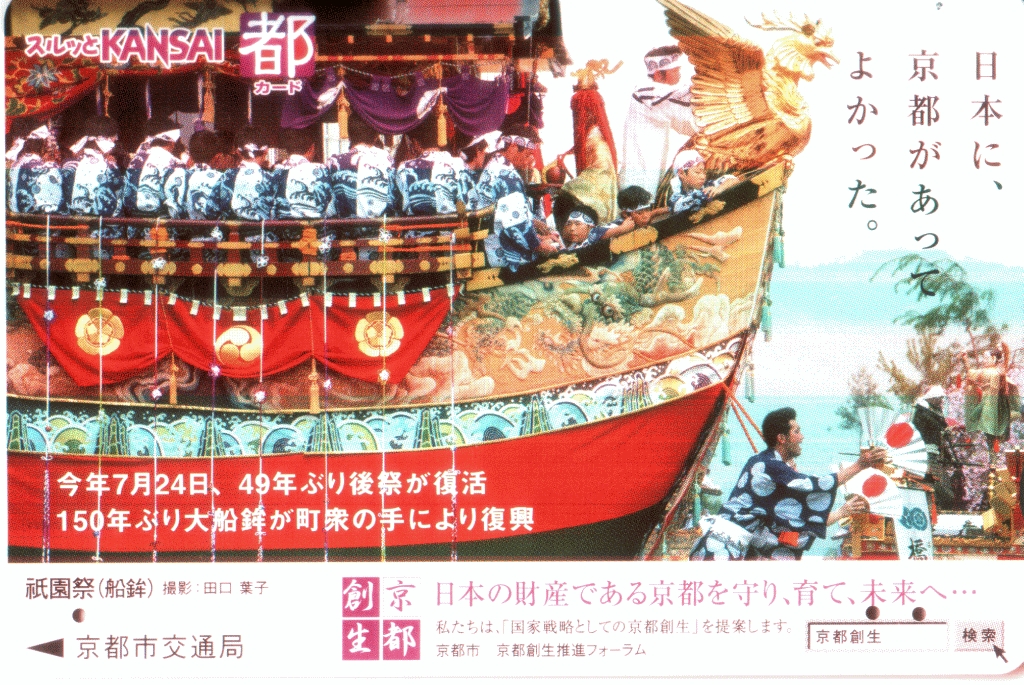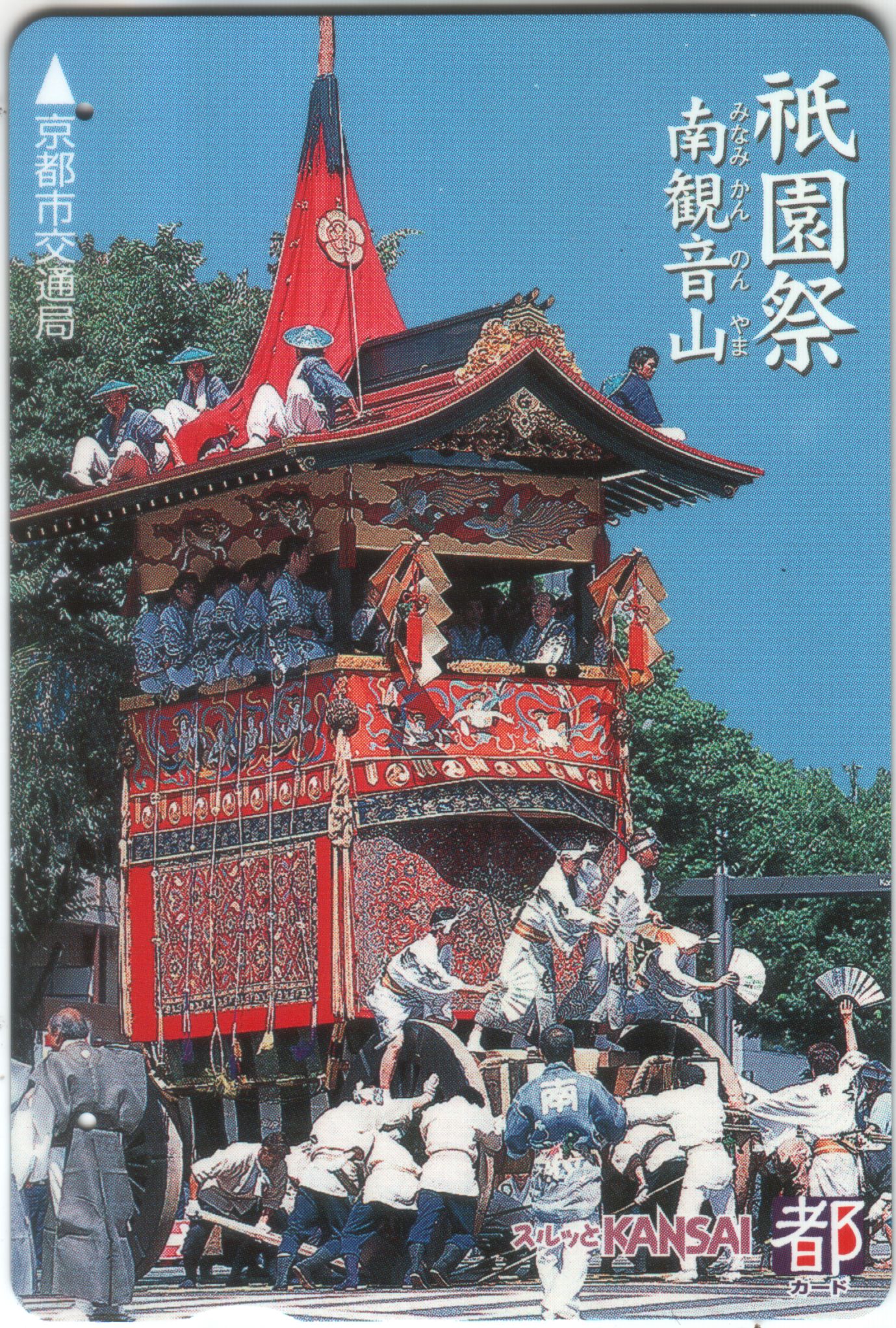 Japanese apricot
at Kitano Tenmangu Shrine.
Sasanqua at Shinsen-en.
Cosmos in Sagano.
Tsutsuji(azalea) at Hachijo-ga-ike pond in front of Nagaoka Tenmangu shrine.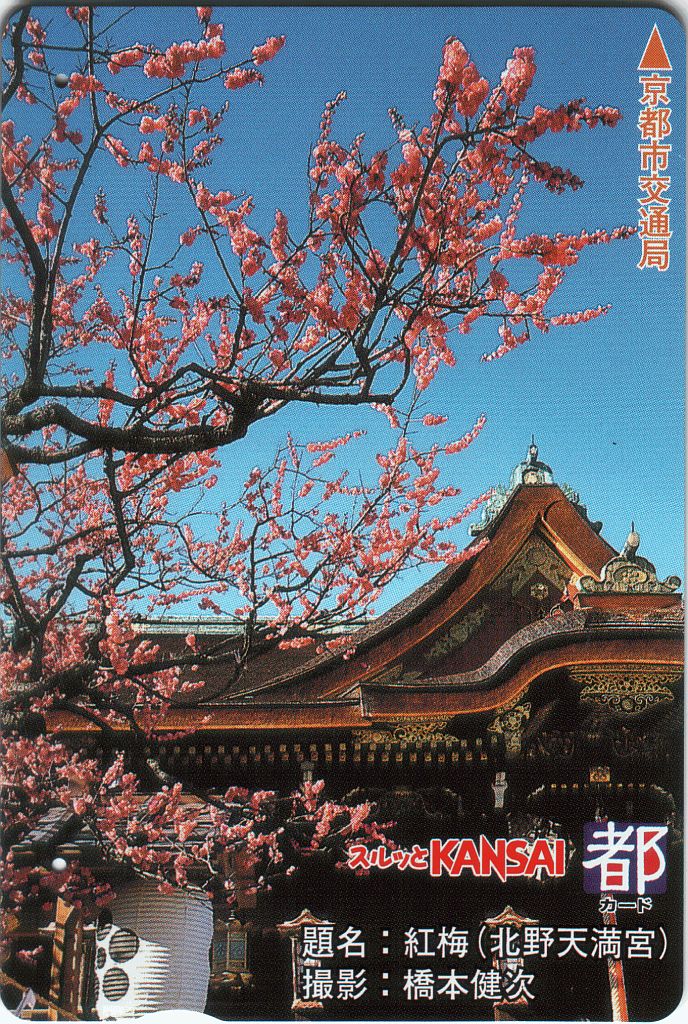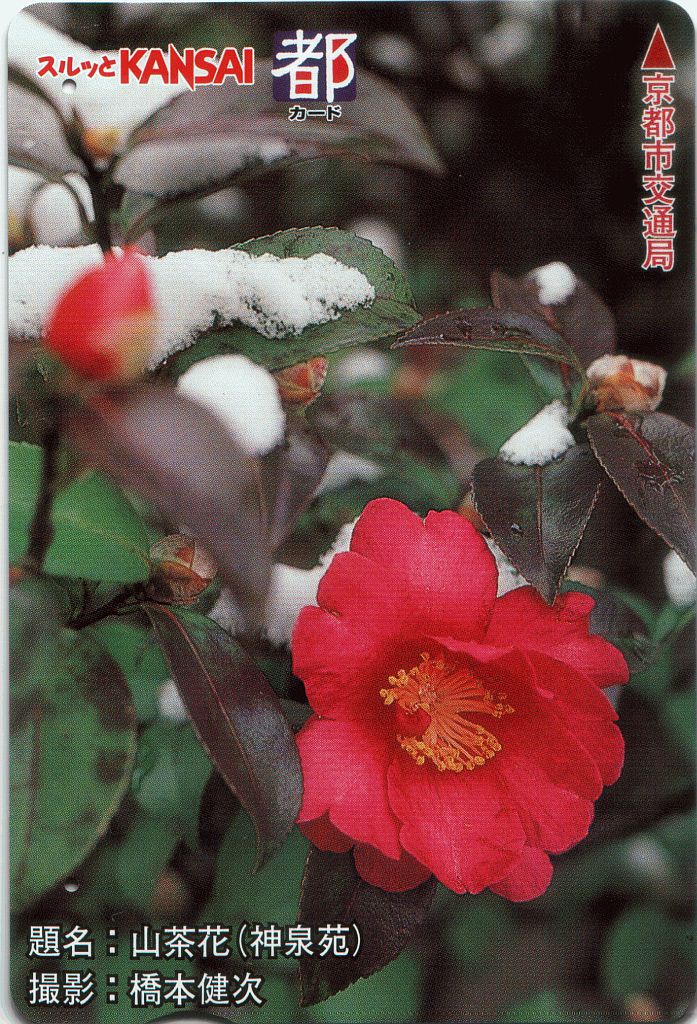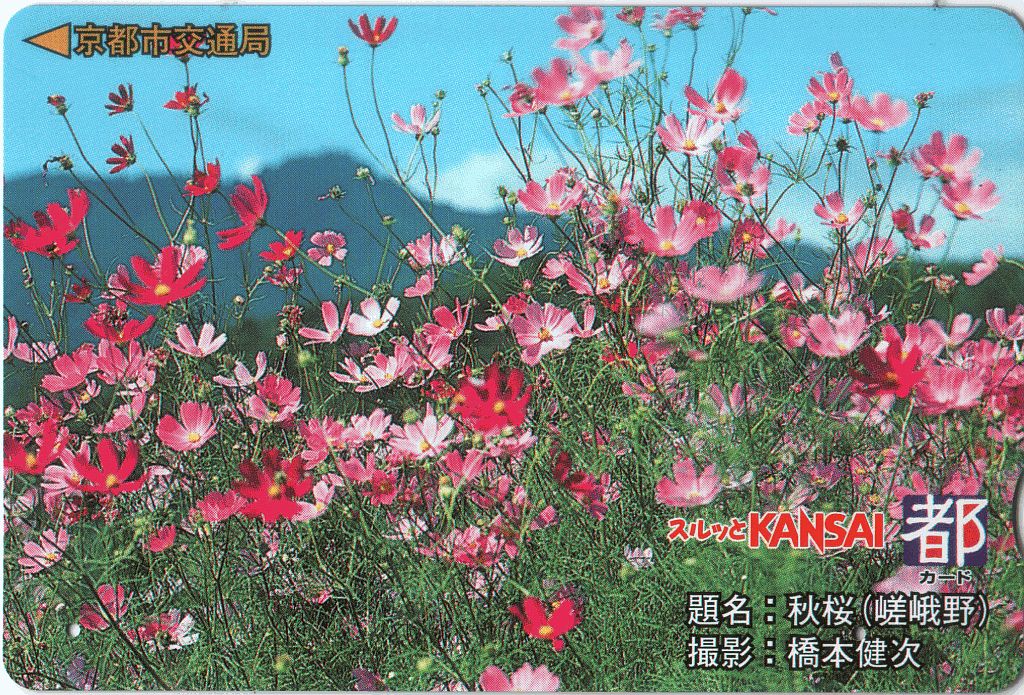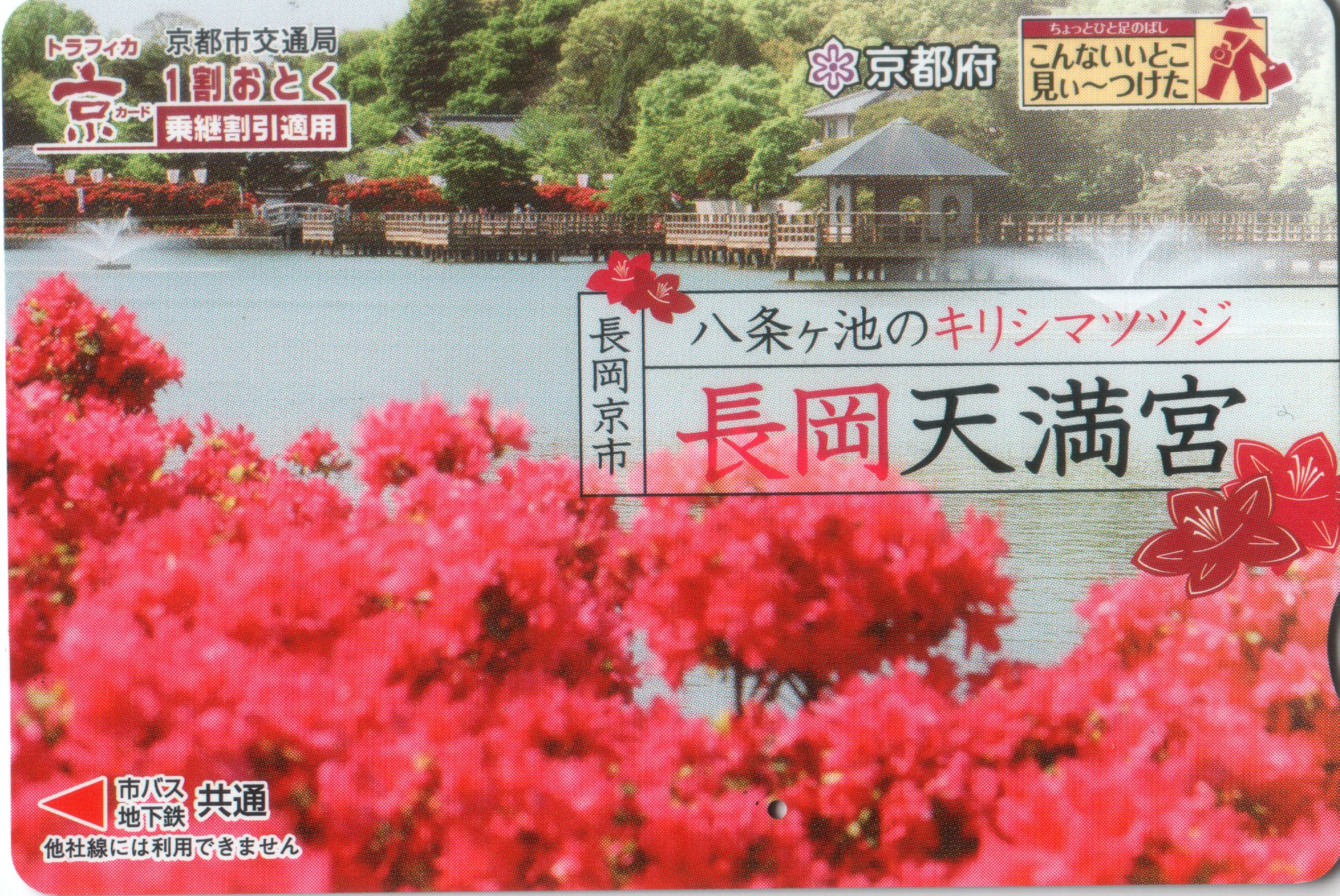 Ms Mamehana, Maiko
Ms Makino, Maiko
Petition
to change the Chuo Shinkansen route
to pass through Kyoto.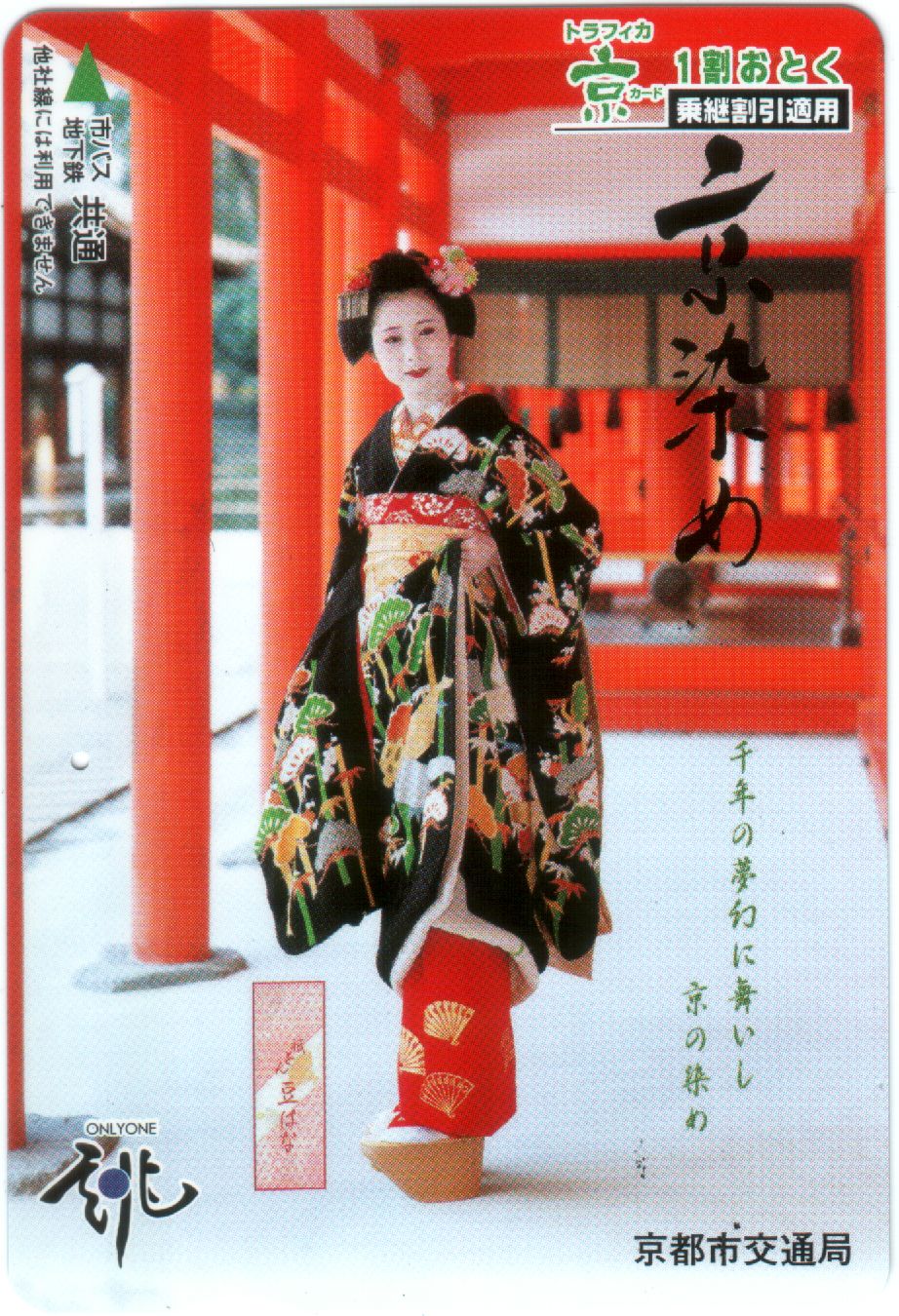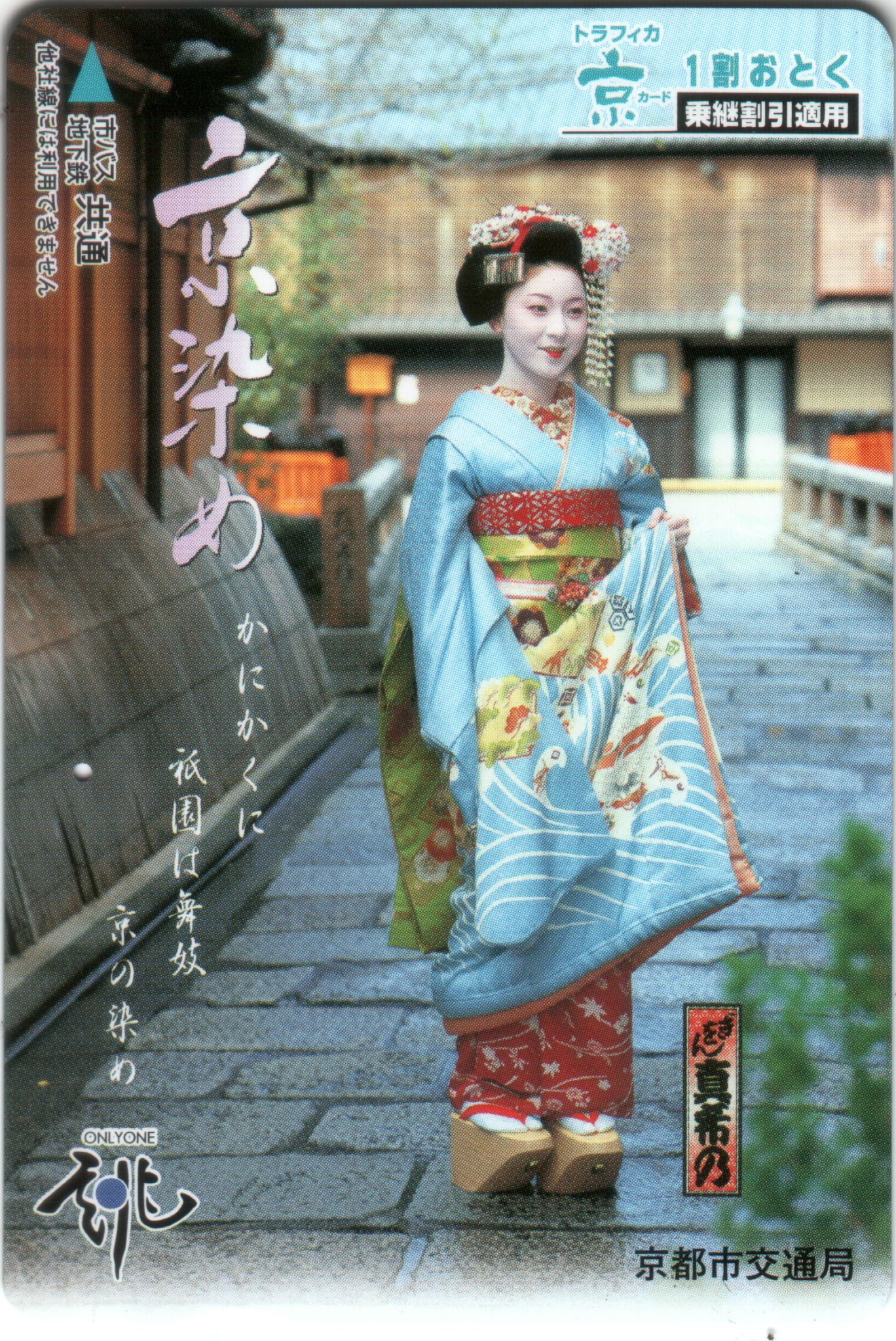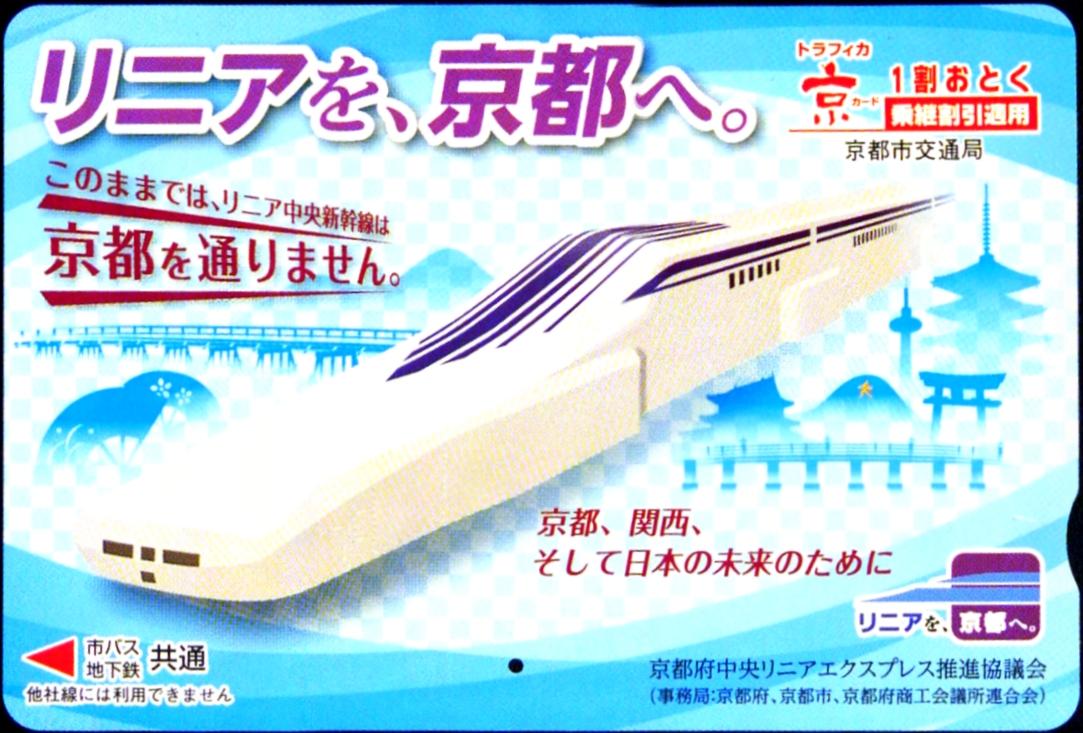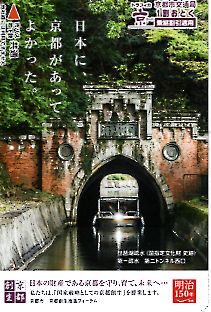 Ms. Rei Uzumasa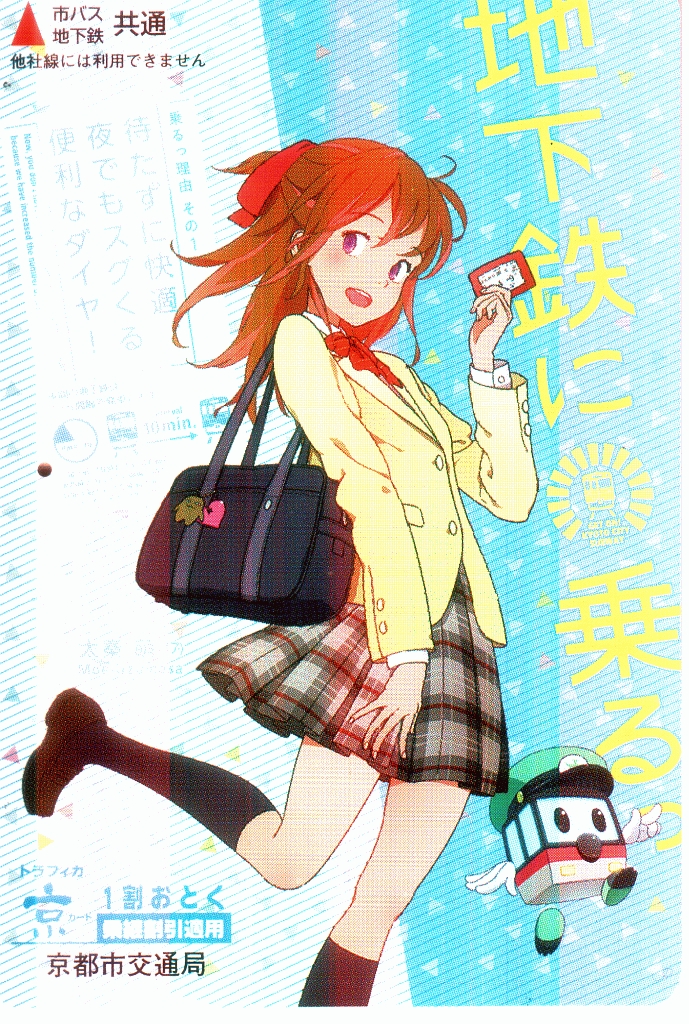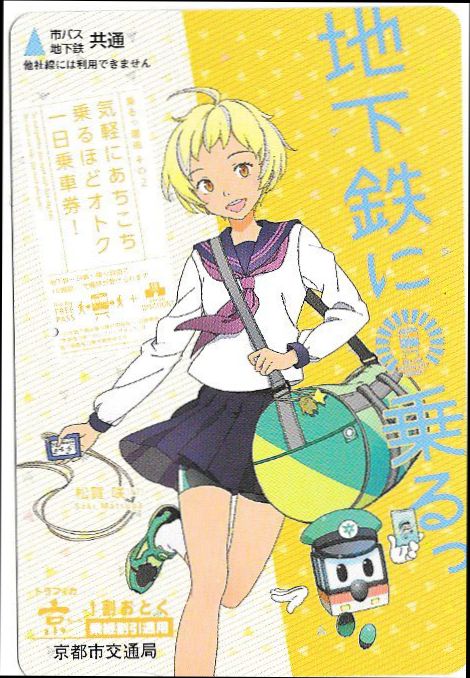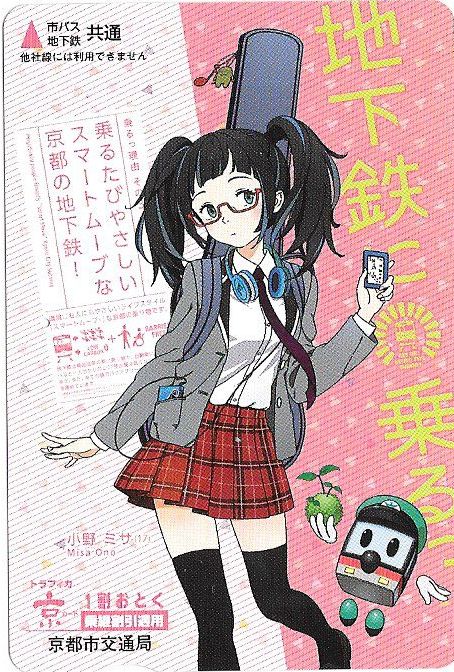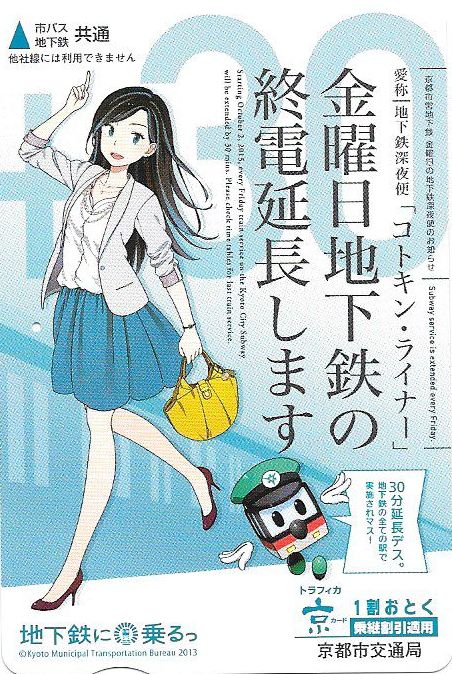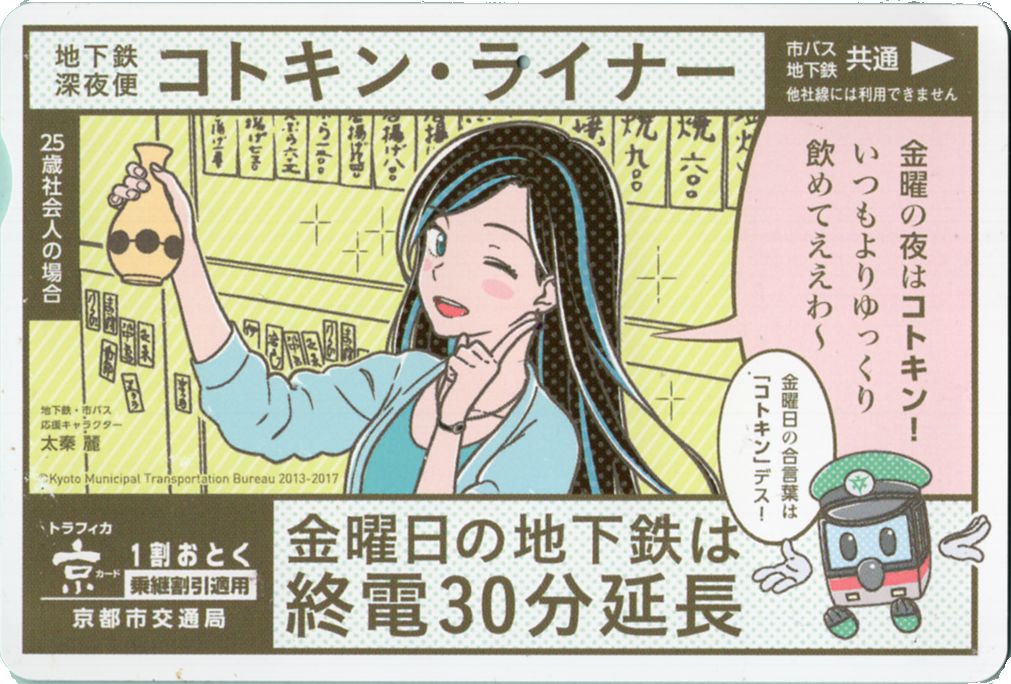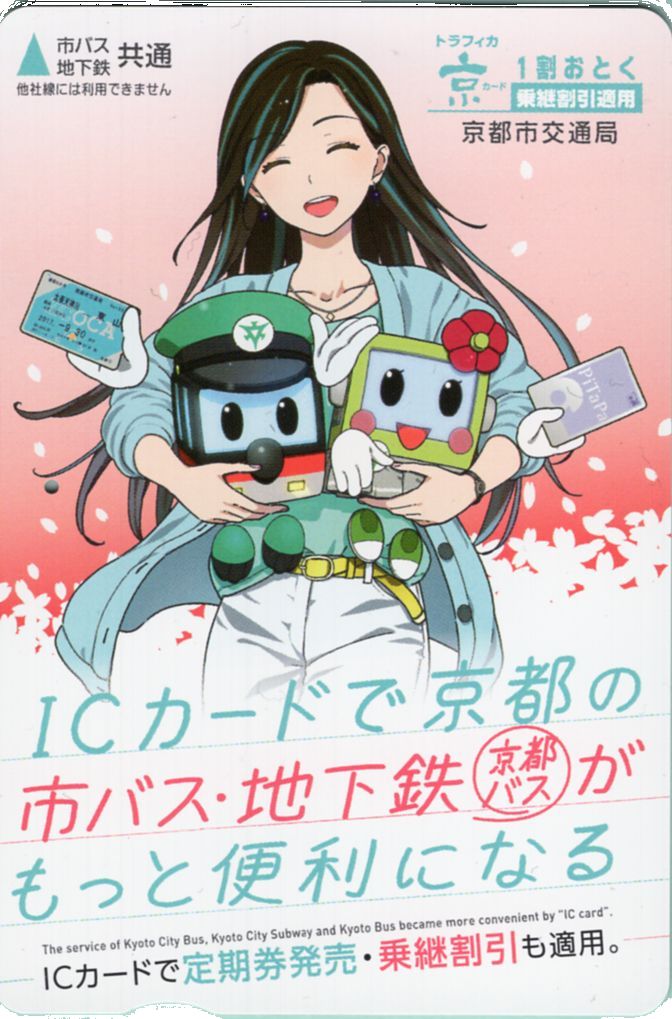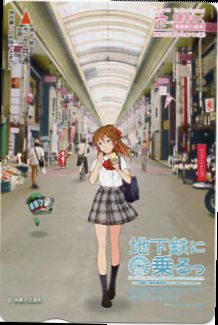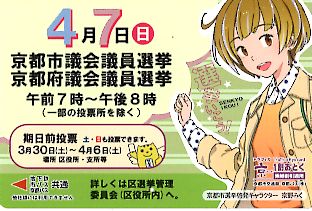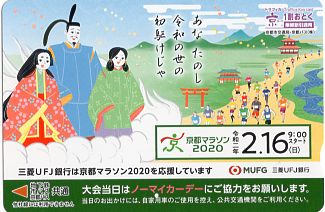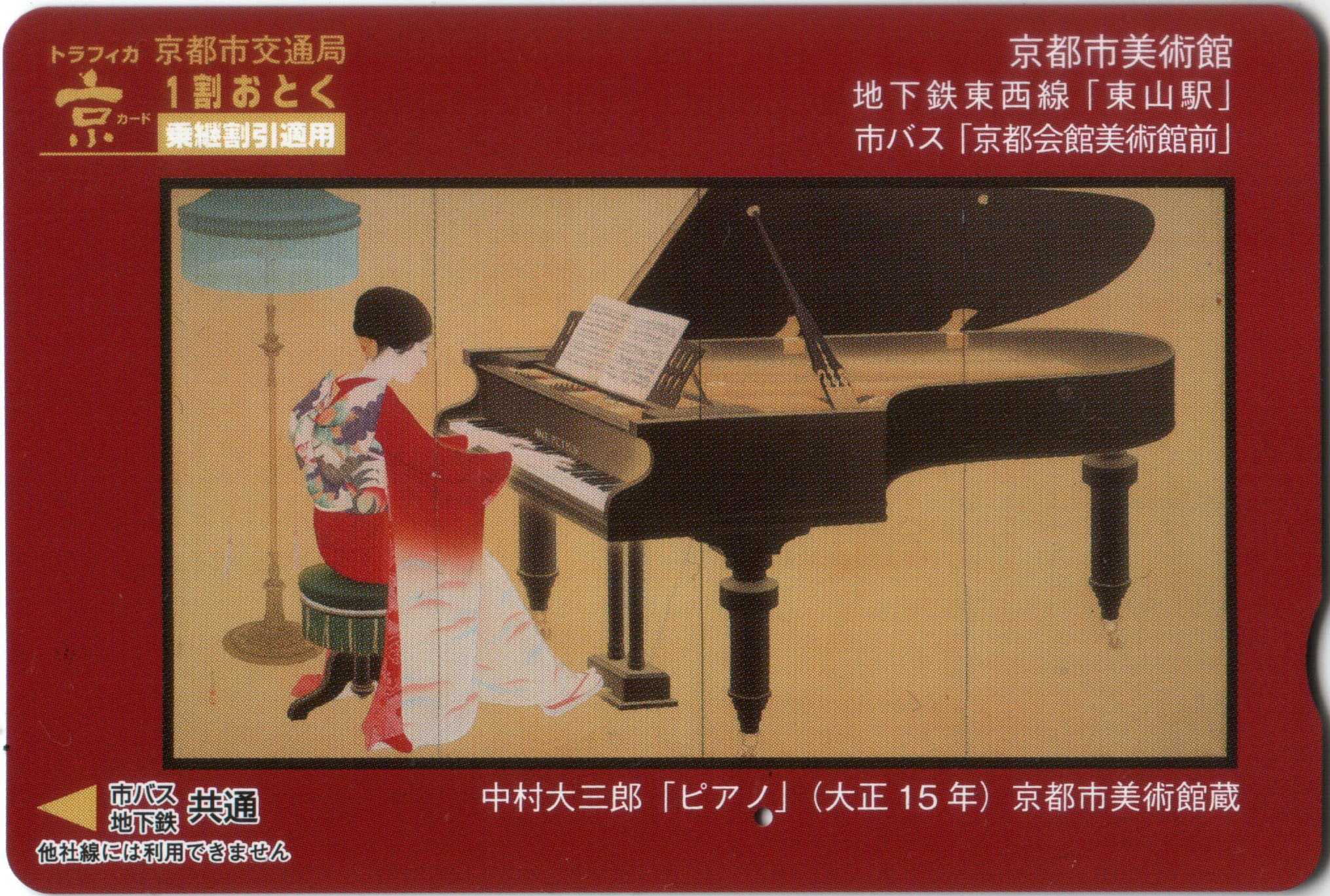 Piano" by Nakamura, Daisaburo
Kyoto Municipal Museum of Art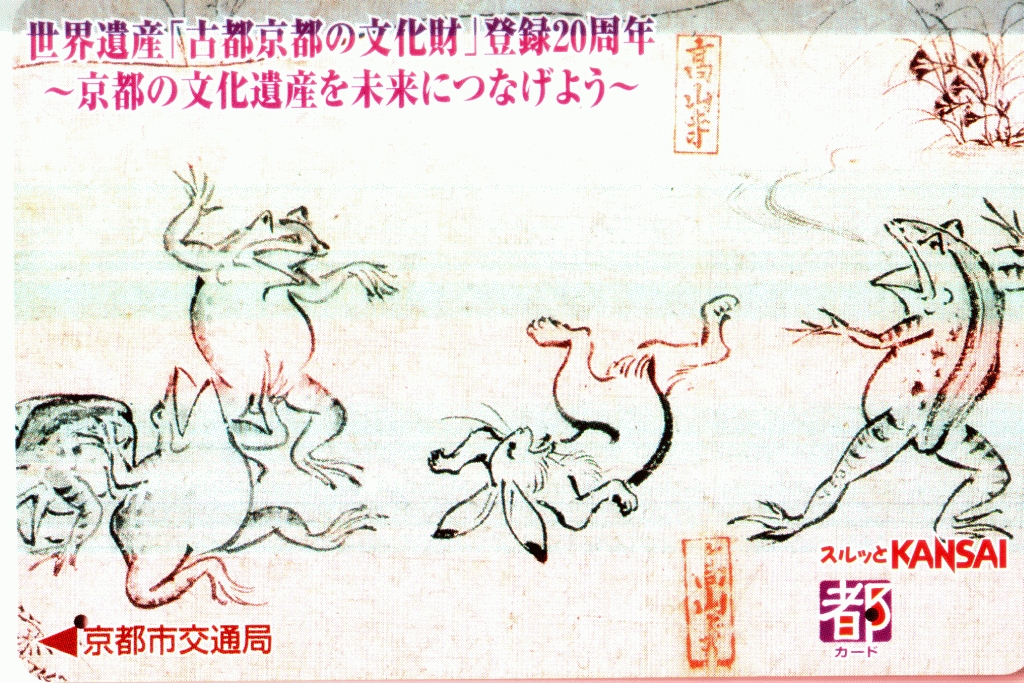 Choju-Jinbutsu-Giga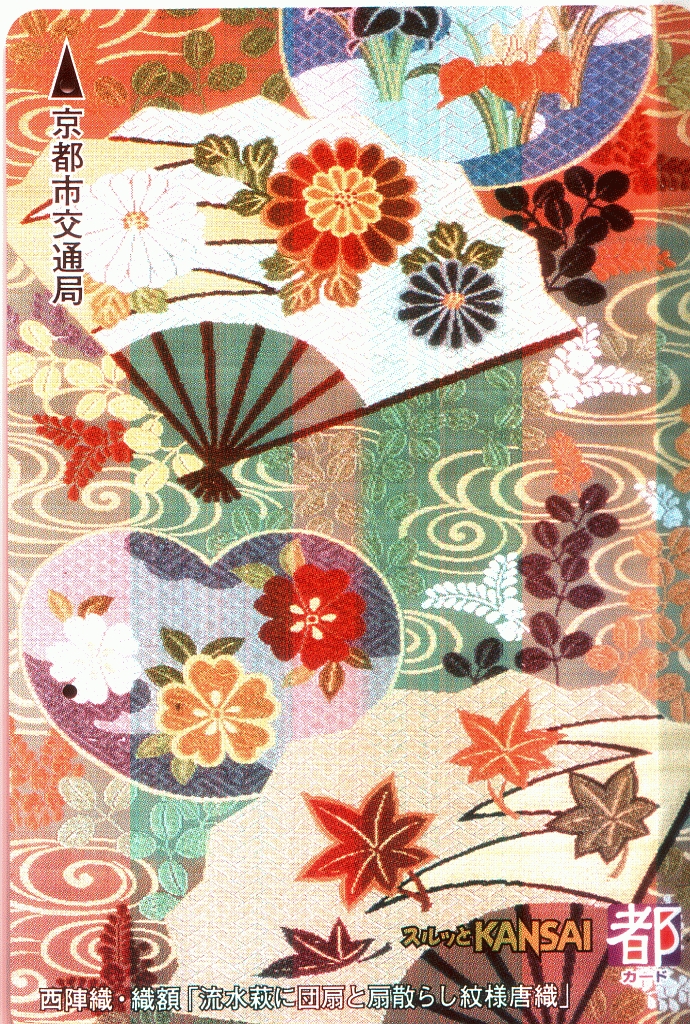 Flamed Nishijin fablic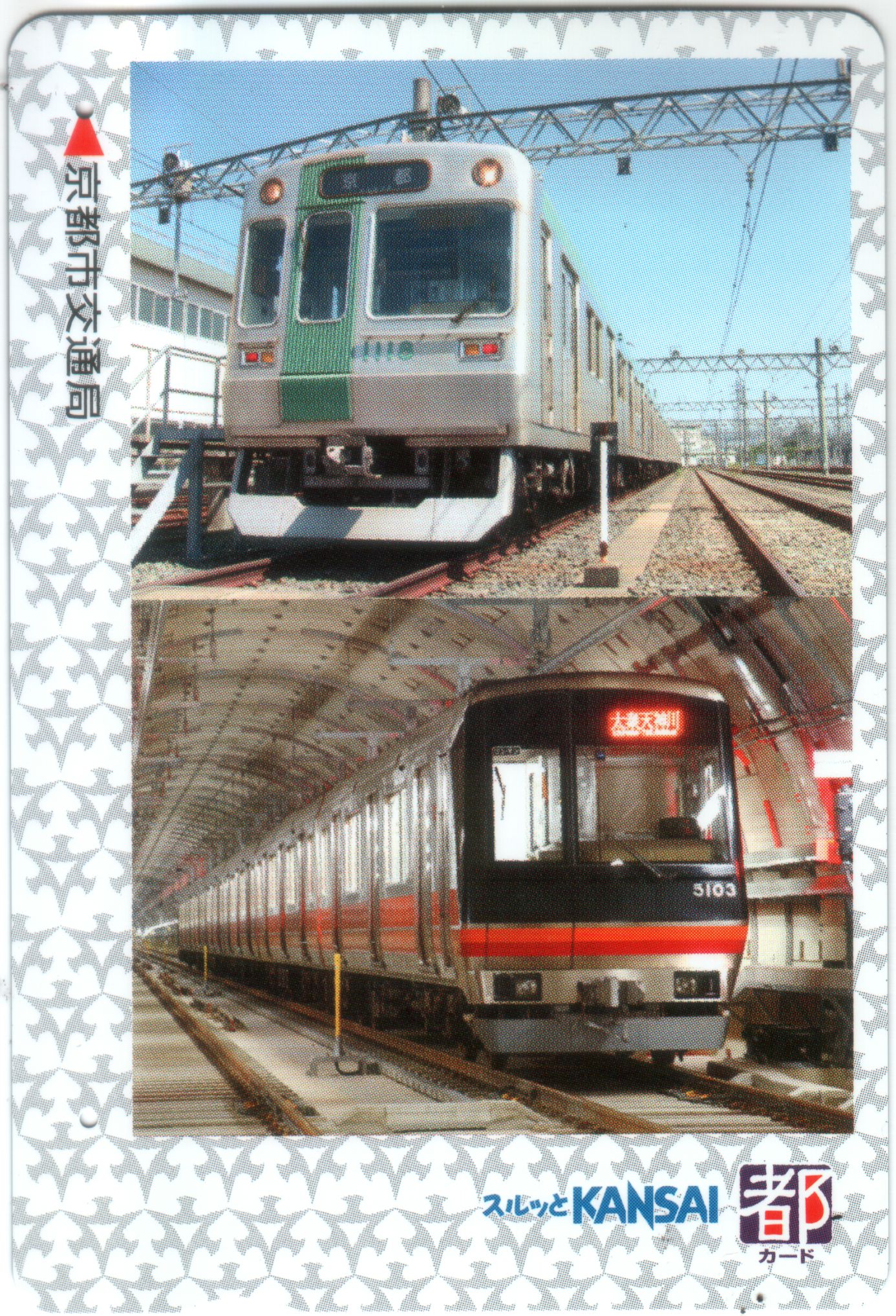 First Kyoto City Bus
(1928) Ford T-model.
First Low-floor Bus
(1972) .
Latest Low-floor Bus
(2008).
Low-floor Bus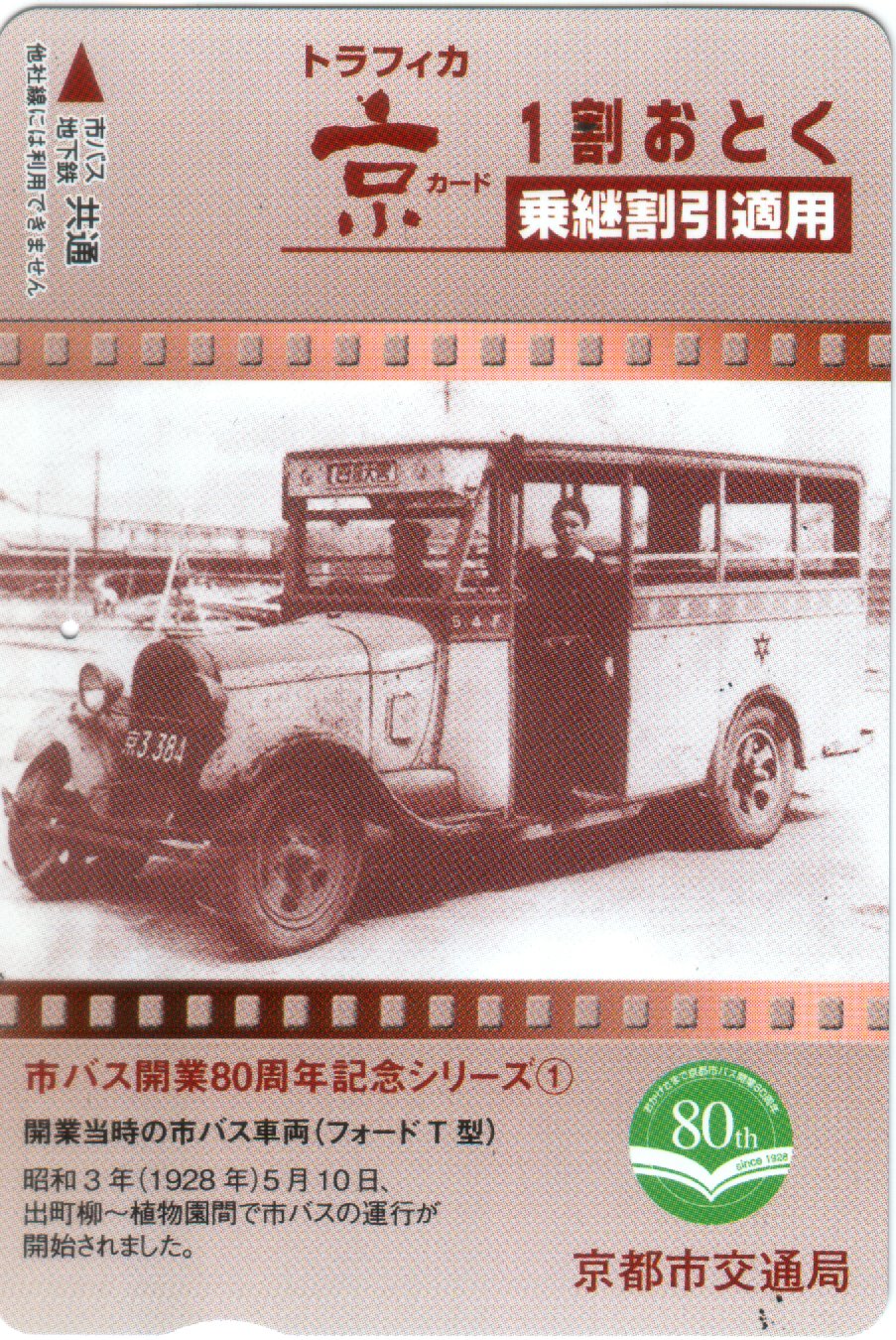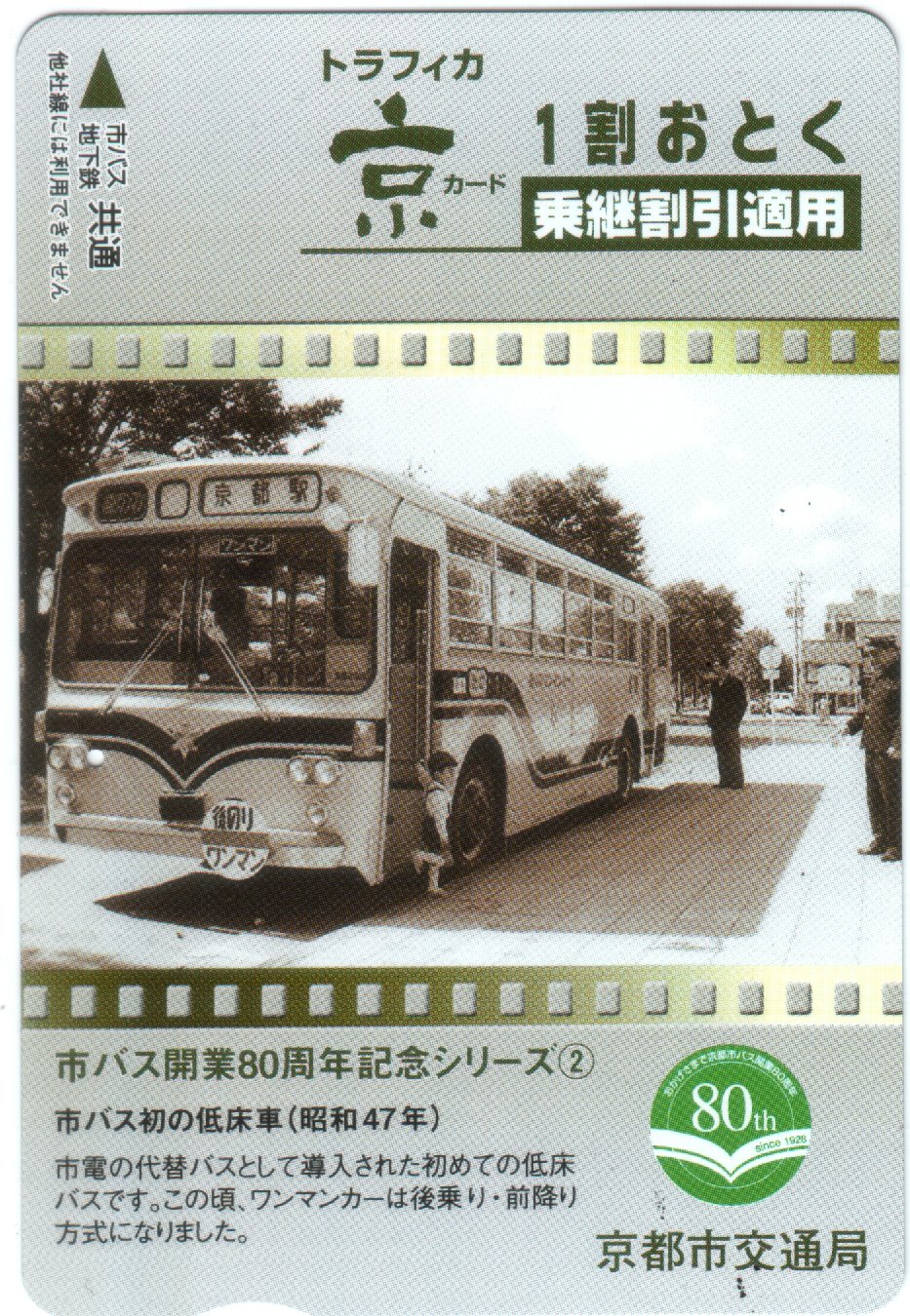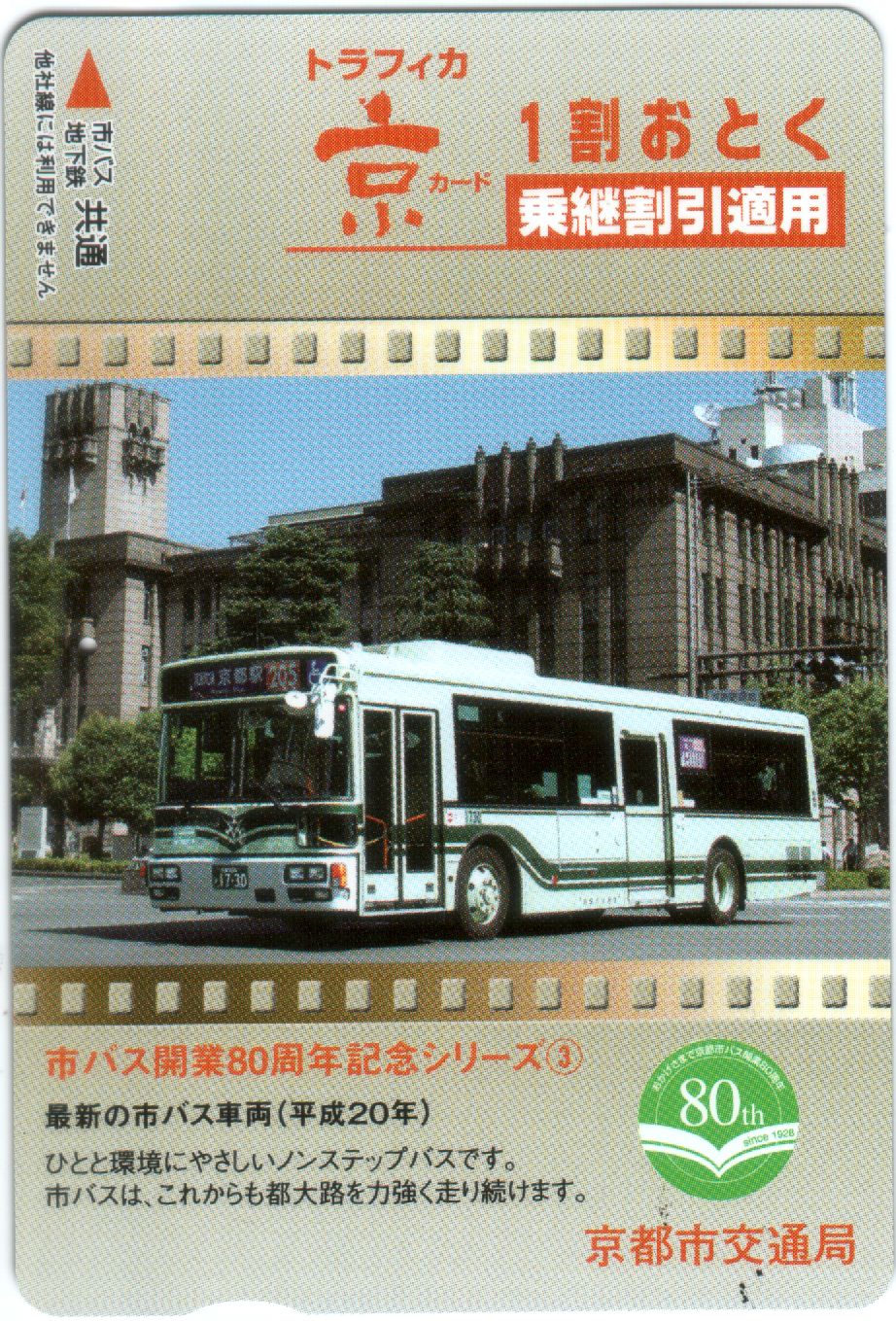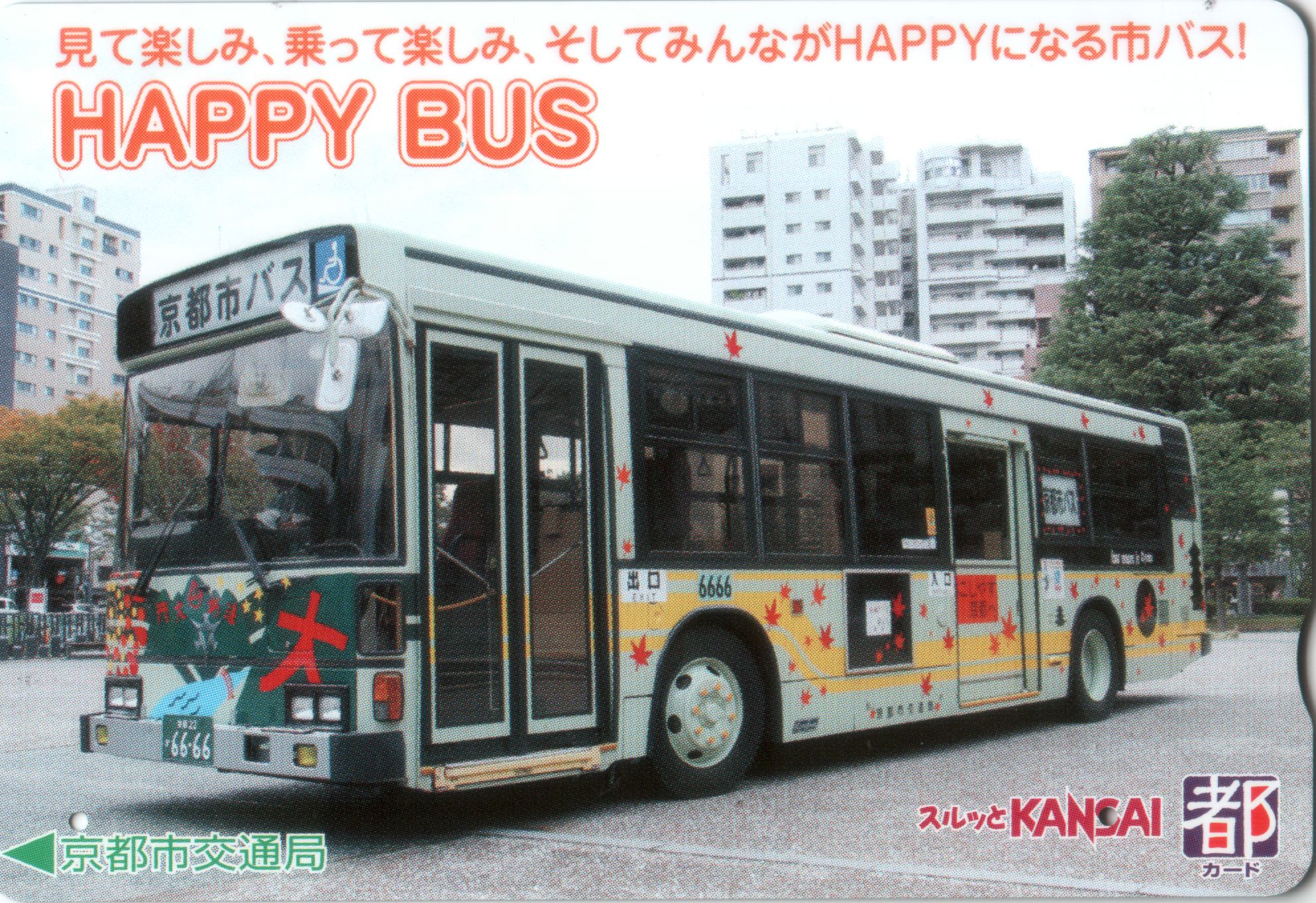 Osaka Municipal Transportation Bureau
10series
20series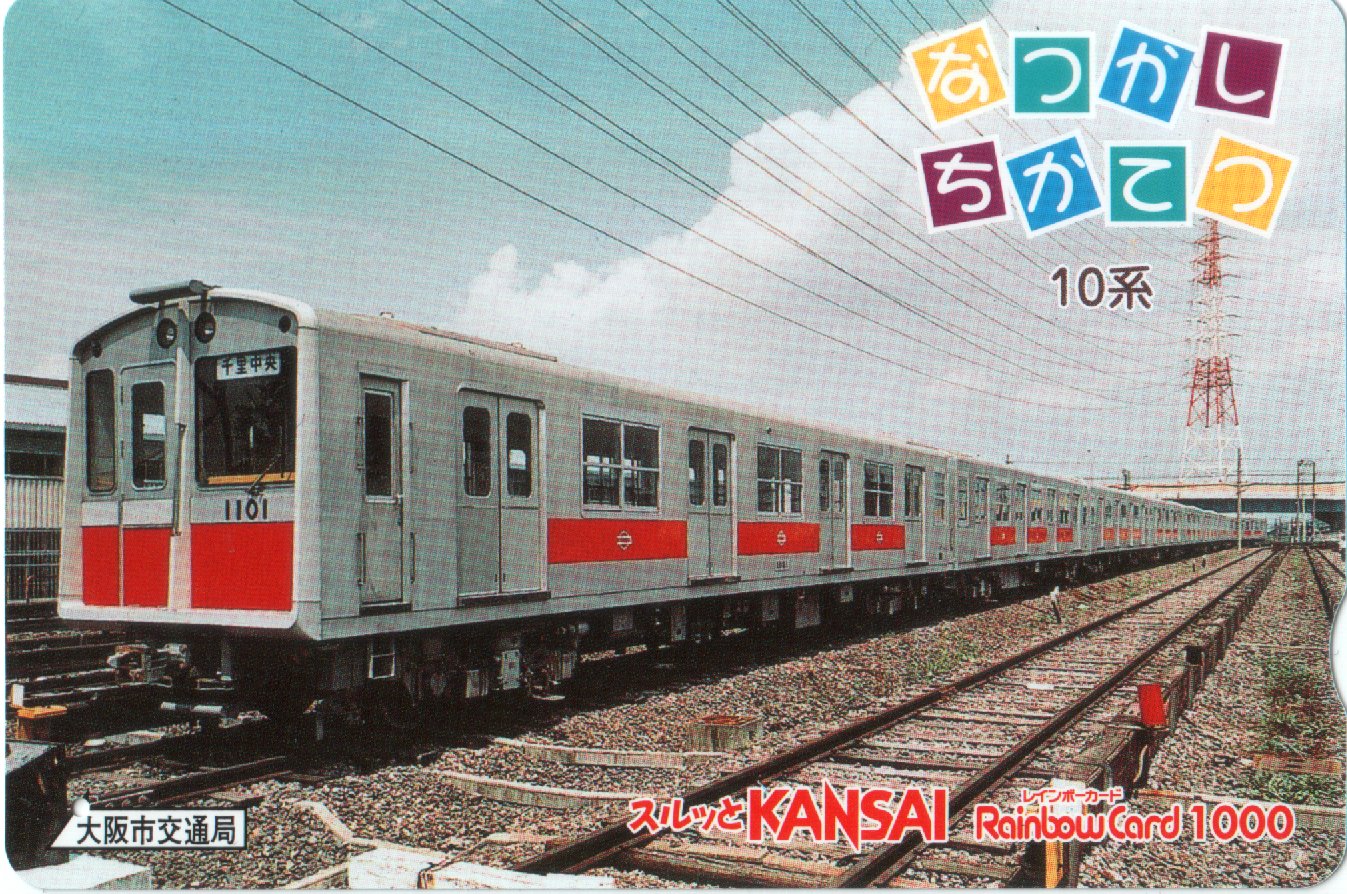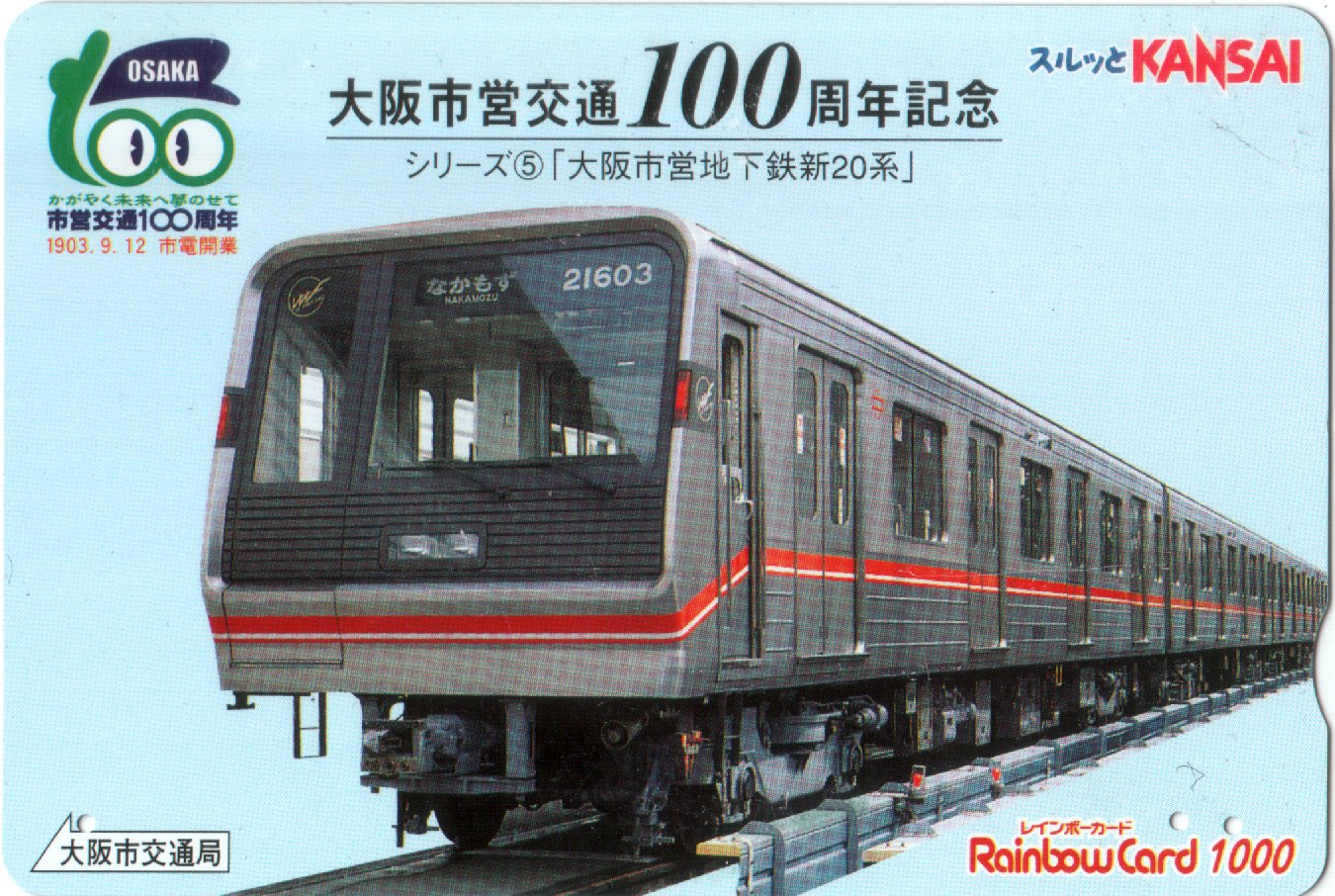 Nankai Electric Railway
Nankai Namba sta.
Nankai Compass Card
Namba Parks Grand Open
Gion Festival Kikusui Hoko, Ofune Hoko and Minami-Kannon Yama