Wocchan visited Kyoto again (Apr. 2007)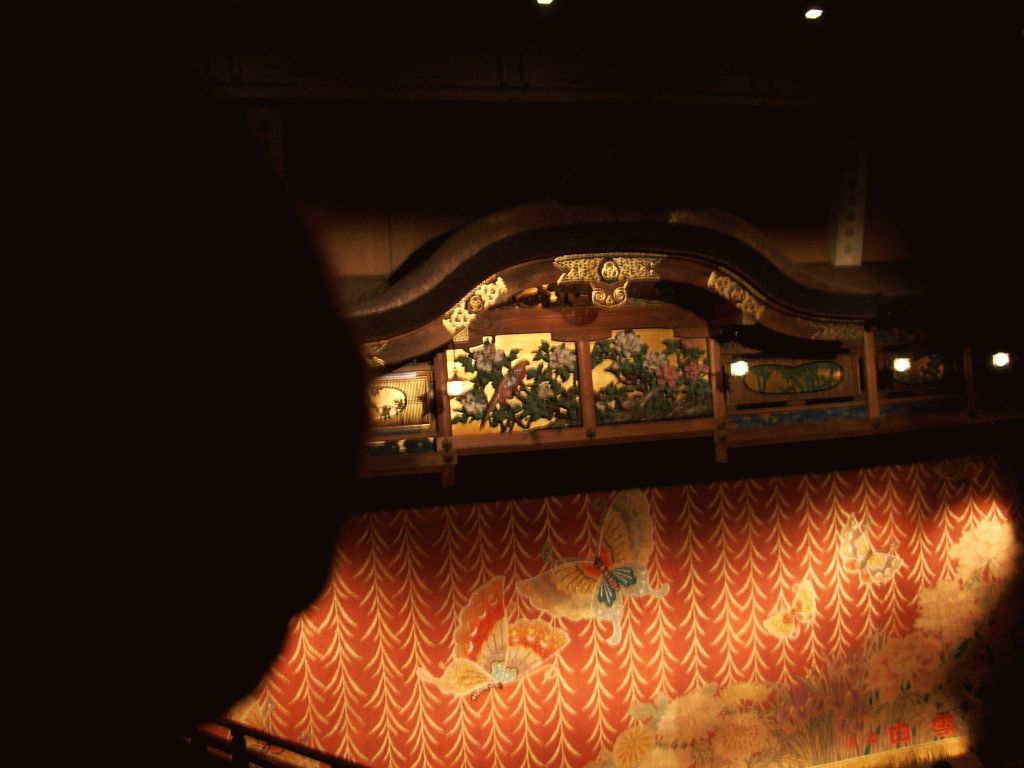 At Miyagawa-cho Kaburen-jo theatre, he waits for the opening of Kyo odori(Dance) performed by Geiko-san and Maiko-san of Miyagawa-cho.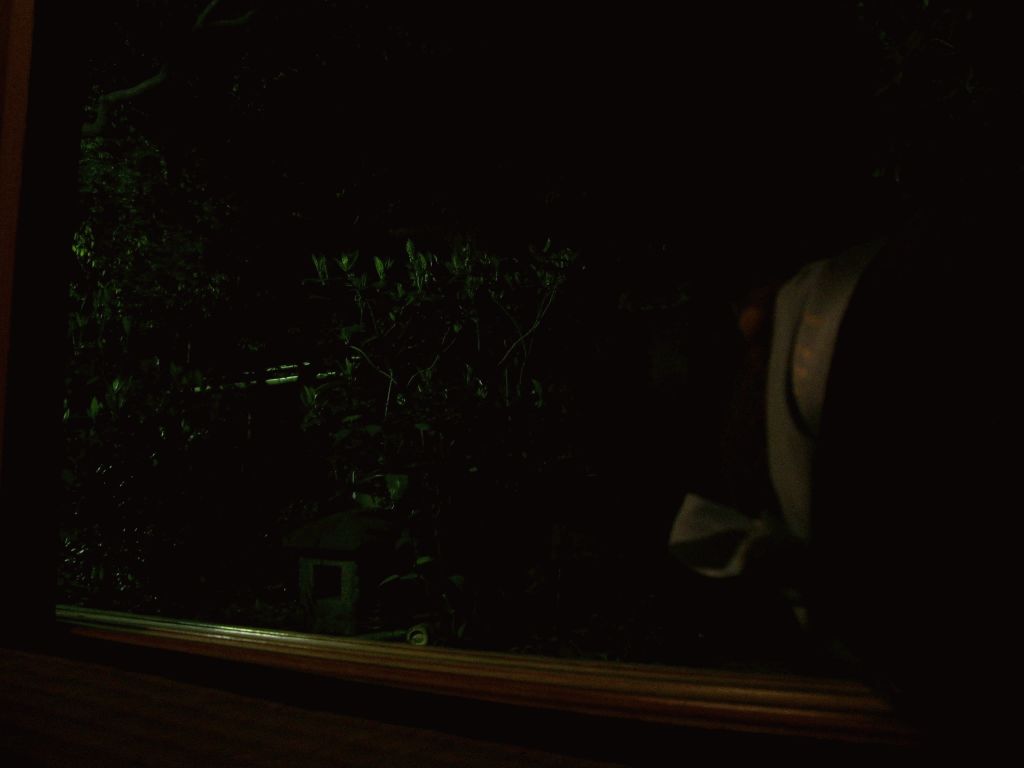 At Minokoh, a Kaiseki restaurant, he watches the garden in the dark, listening the traditional japanese shamisen (three-stringed instrument) music played by Geiko-san.
Hyotei
He checks Rice Porridge Breakfast.
Momochan appeared from the bag, but most of the meals were over.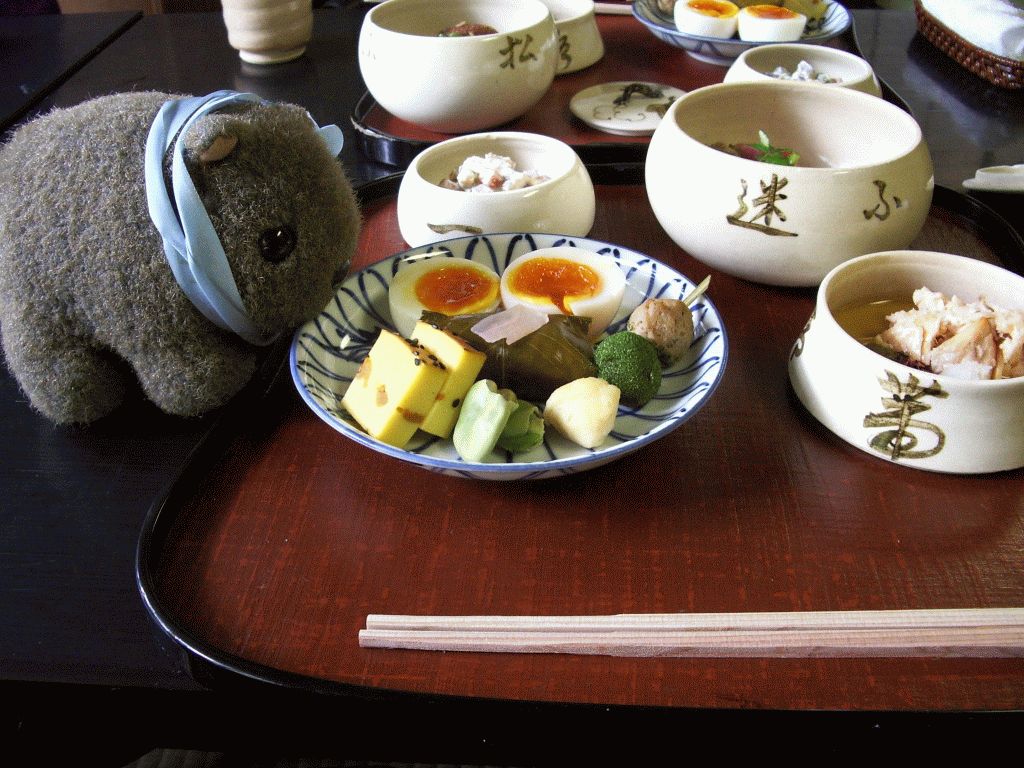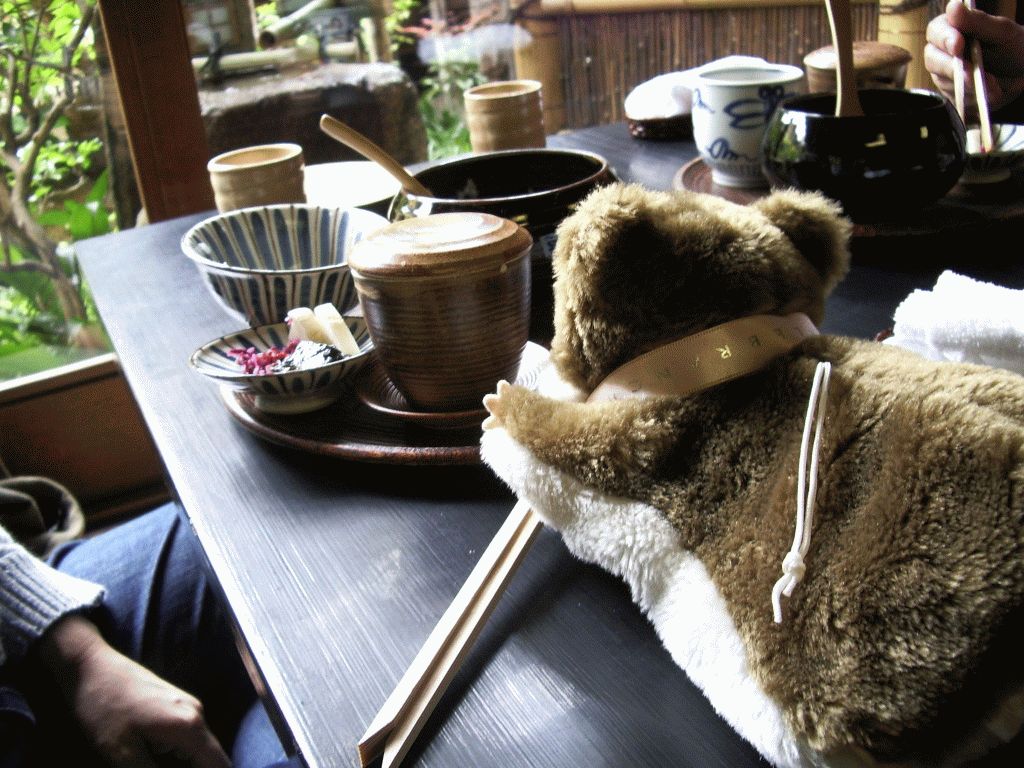 Murin-an
This is the former villa of a politician and a field marshal, Aritomo Yamagata, in the Meiji period.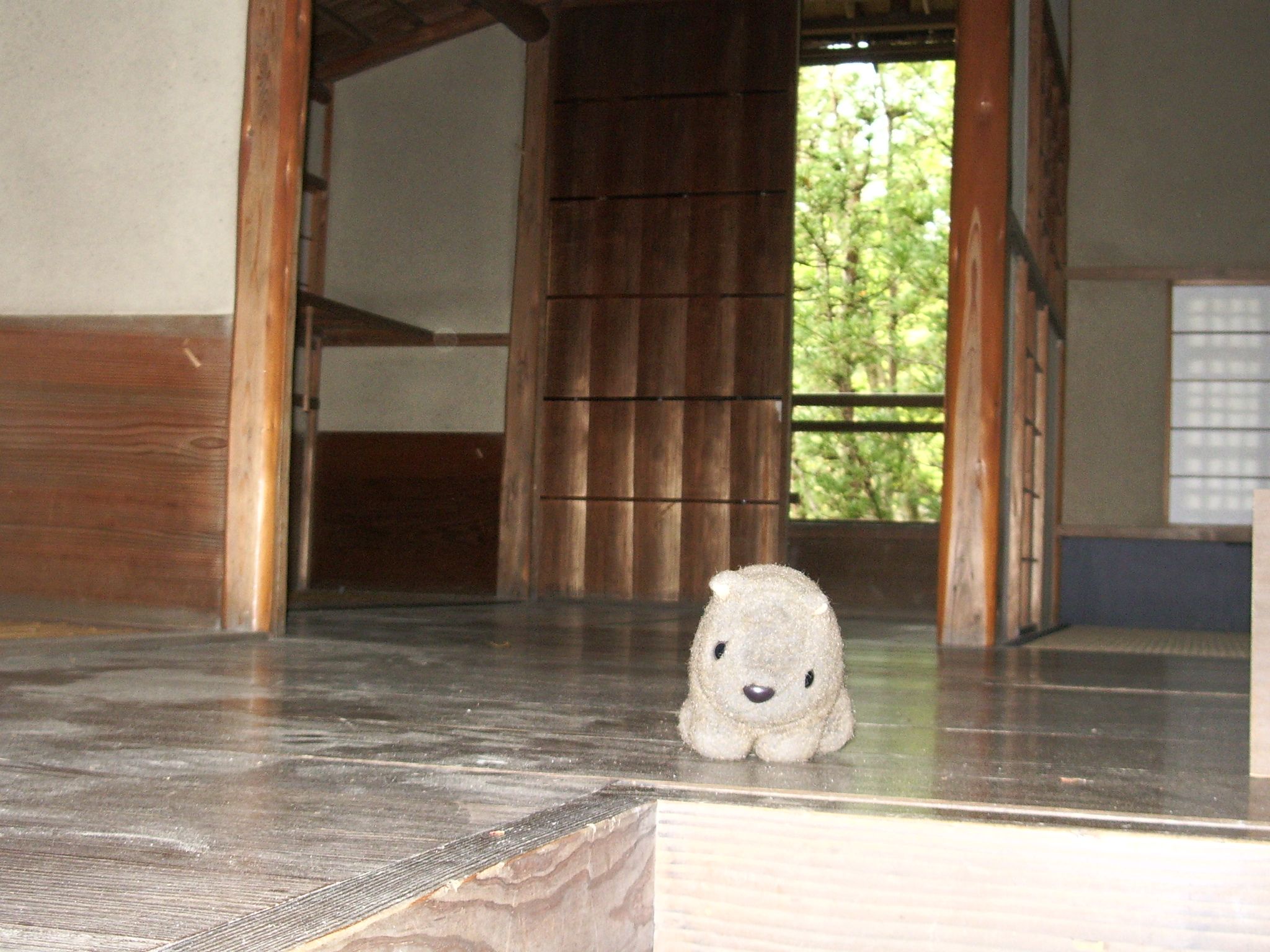 He welcomes guests to the teahouse.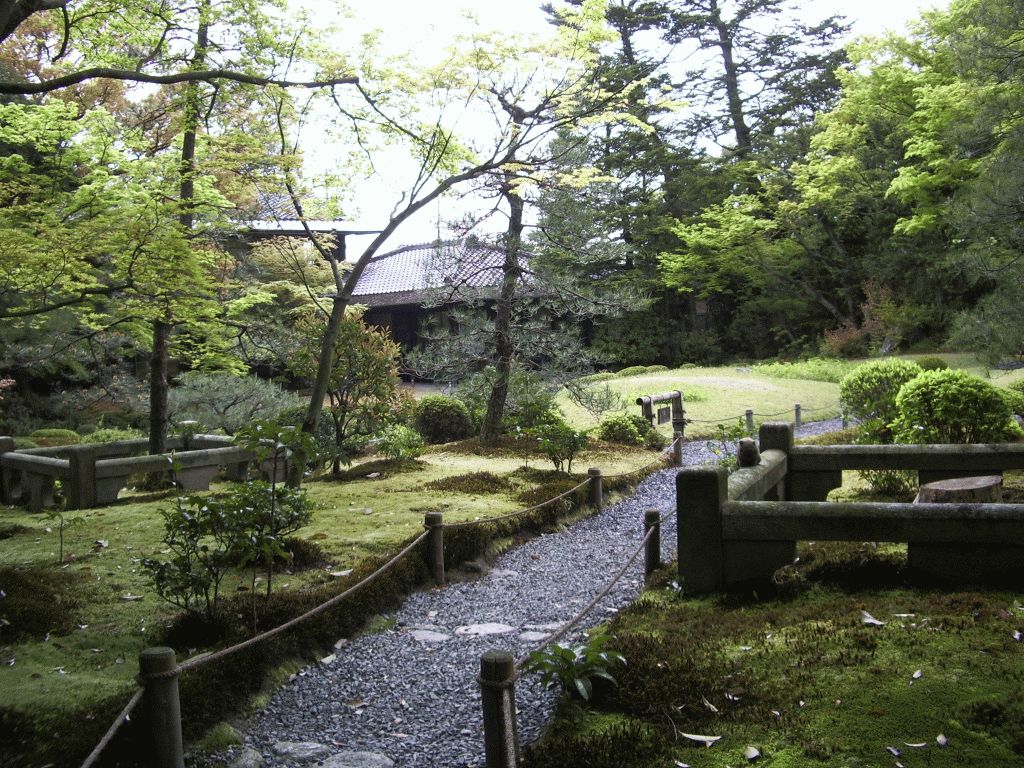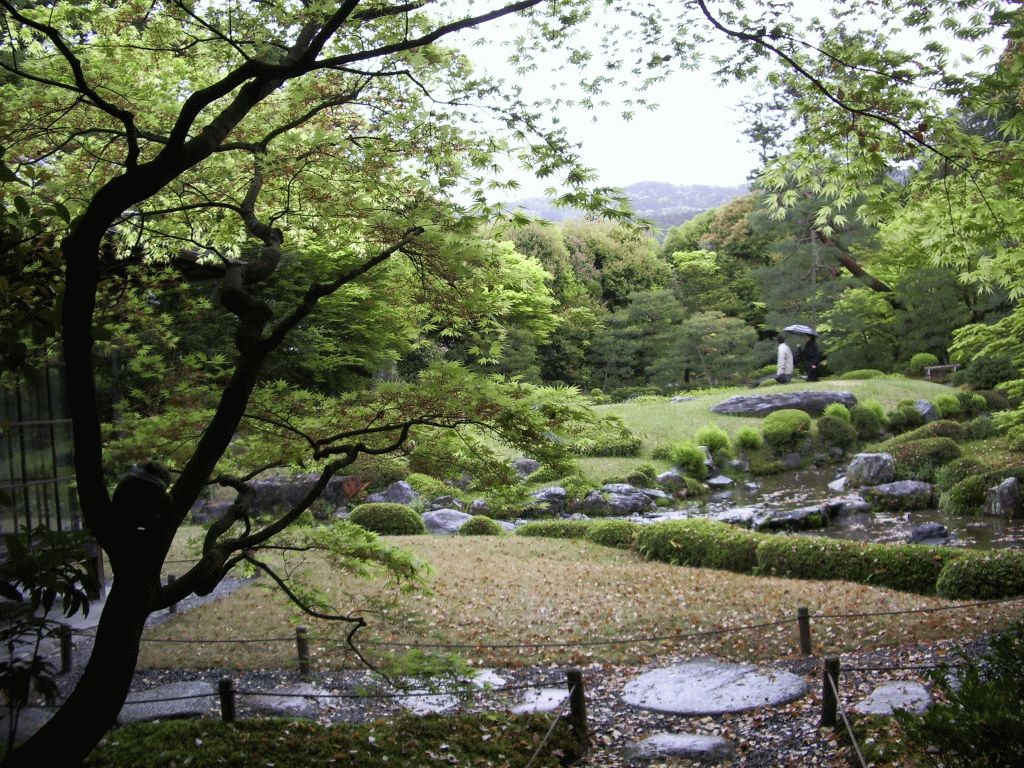 Konchi-In
Konchi-in is a subtemple of Nanzen-ji, famous with its crane and tortoise garden designed by Enshu Kobori, Edo period landscape architect.
He watches the garden.
He found a sheep and a goat? painted on the door.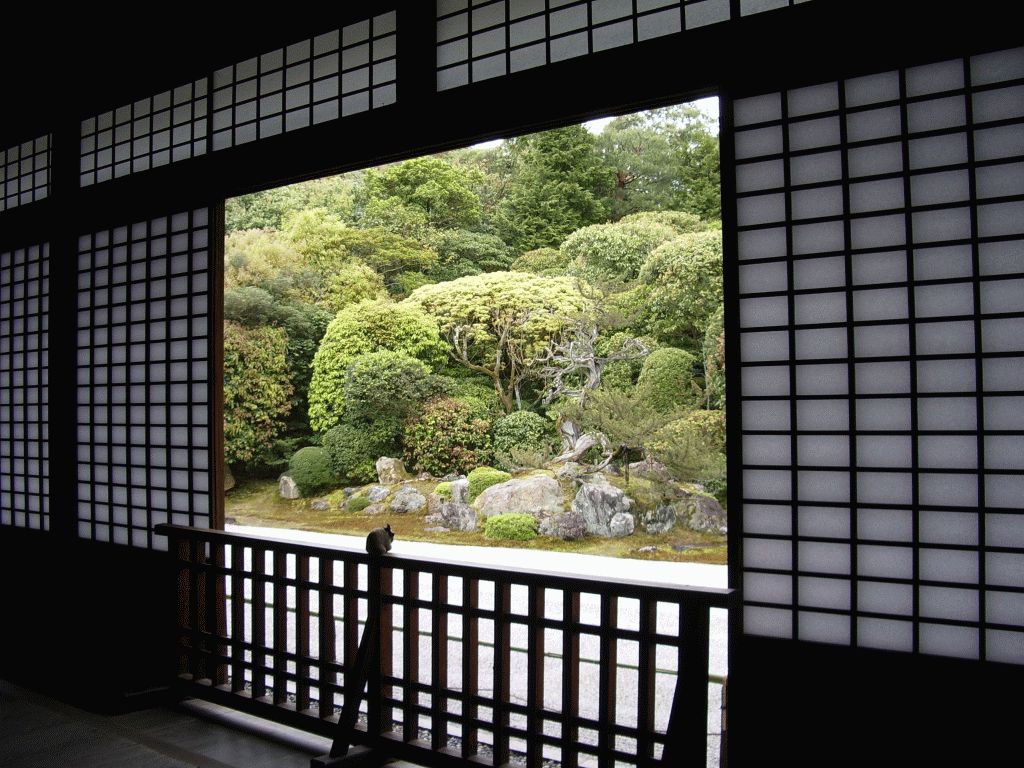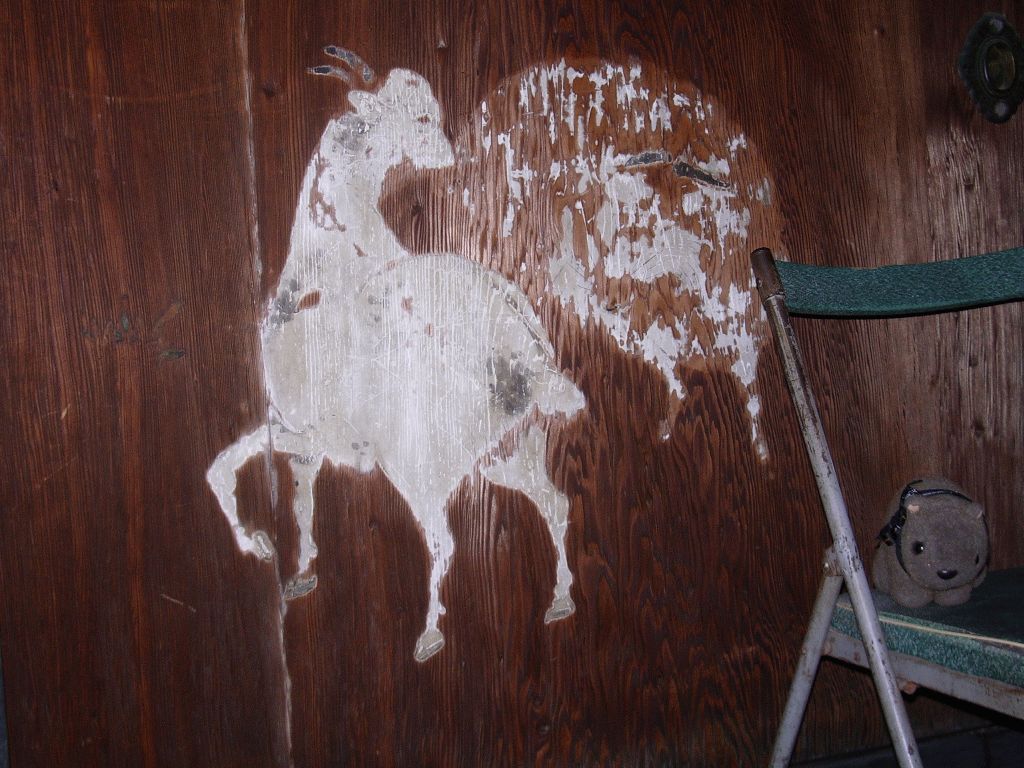 Shobo-ji Temple
Shobo-ji is located on the side of Higashiyama.
It was hard for him to climb these steps.
From the temple, you can see the whole city.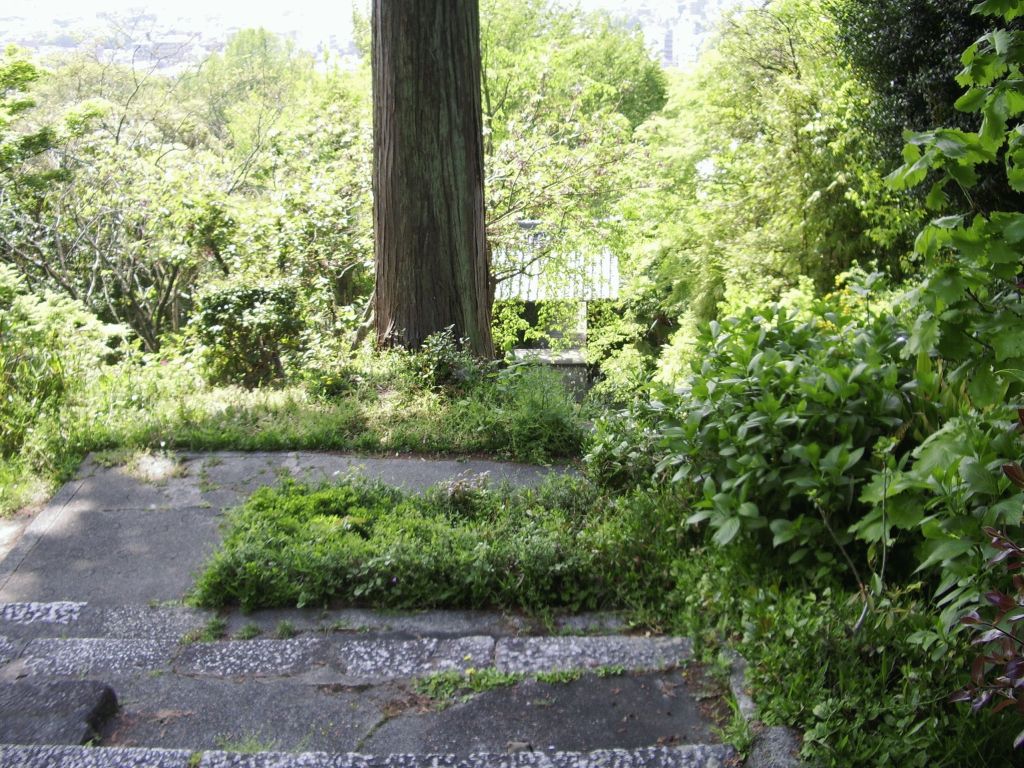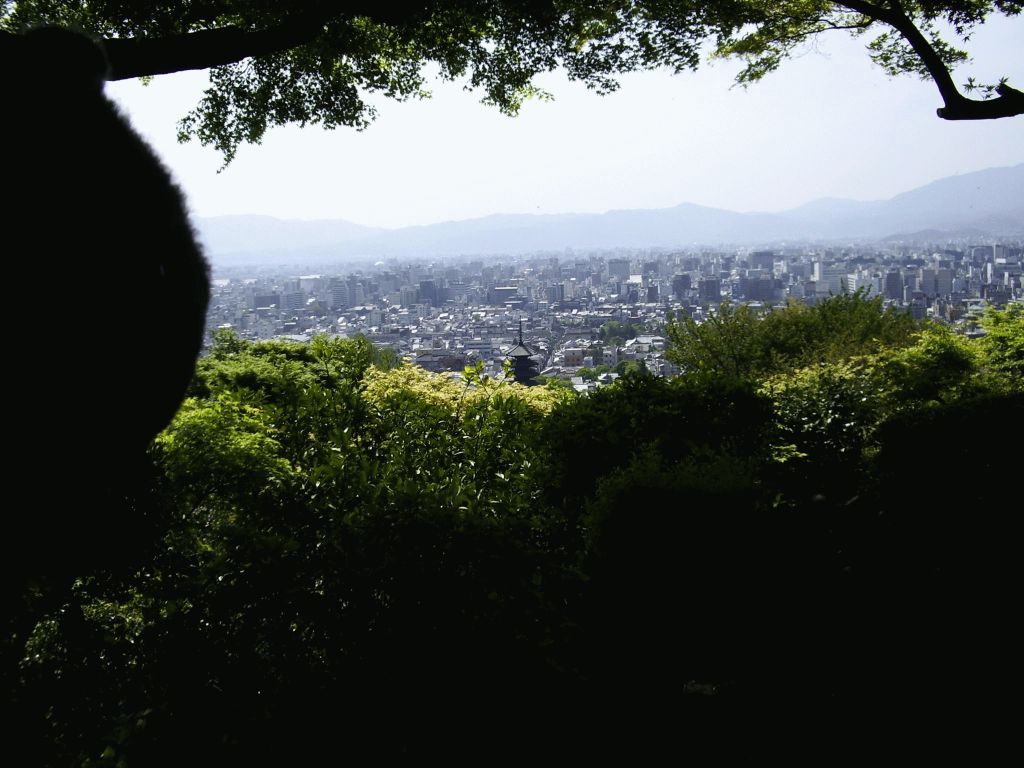 Yasaka Pagoda (Houkan-ji temple)
Wocchan climbed to the second tier of the five storied pagoda.
View from the west side.
View from the south side.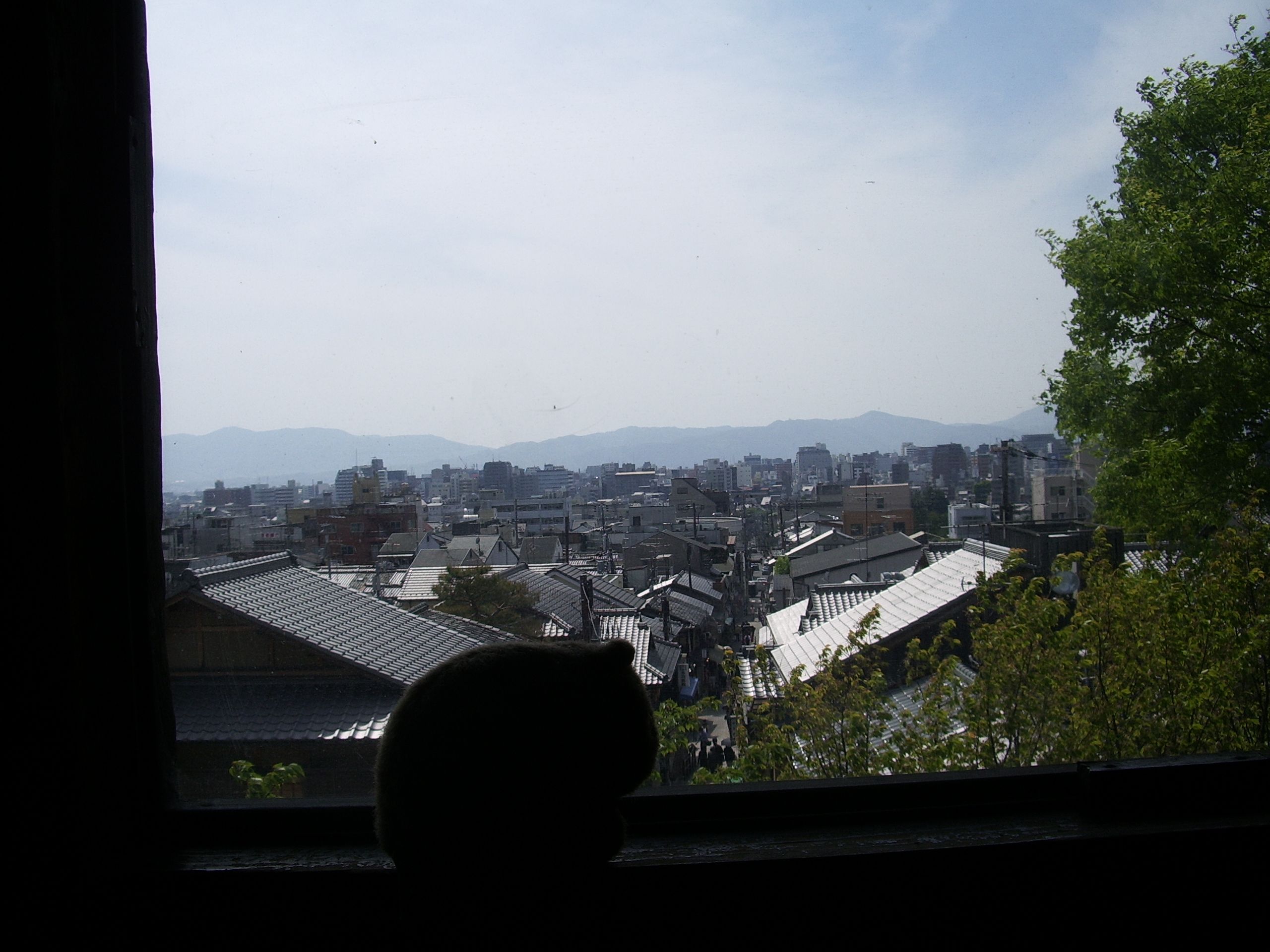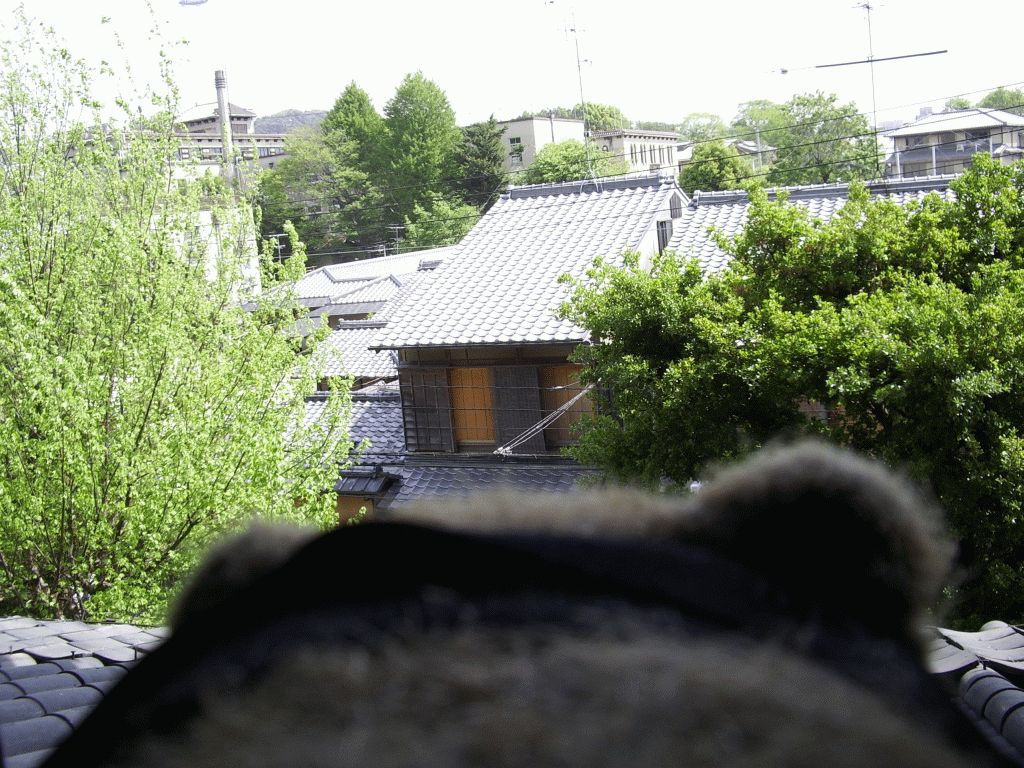 View from the east side.
View from the north side.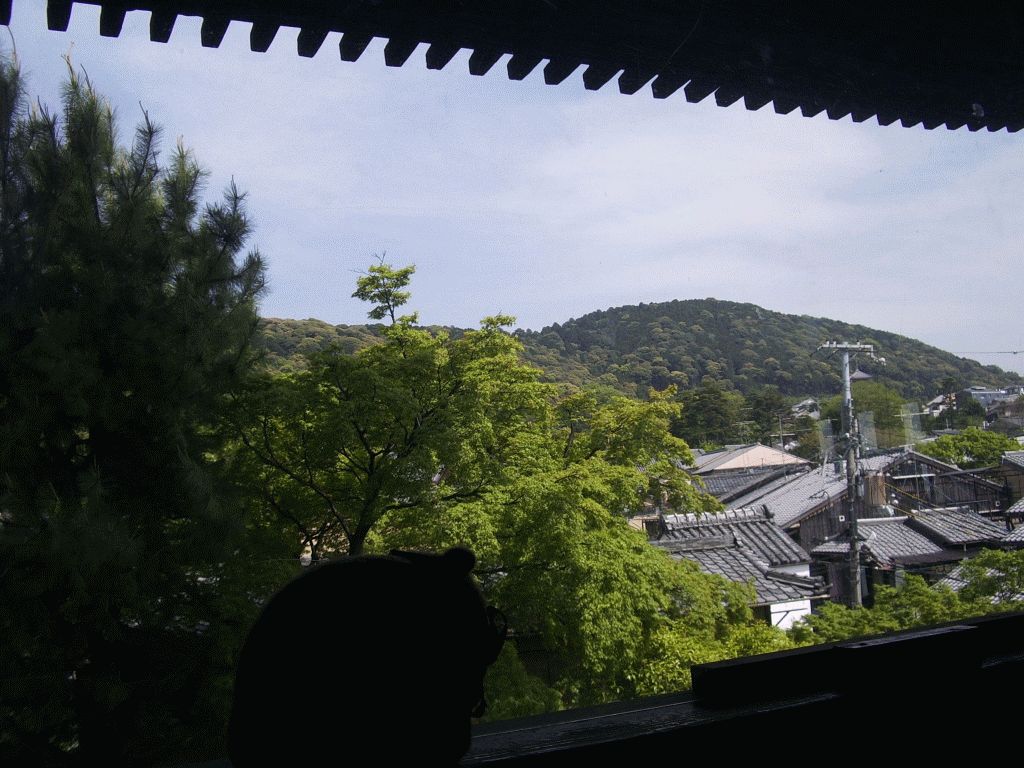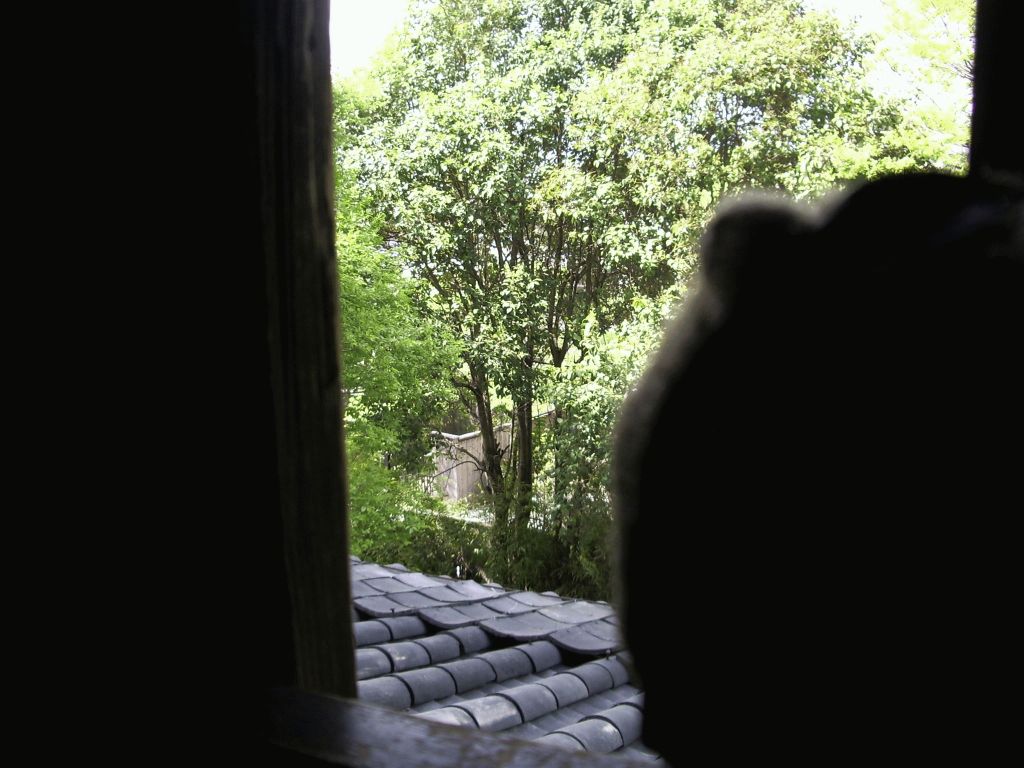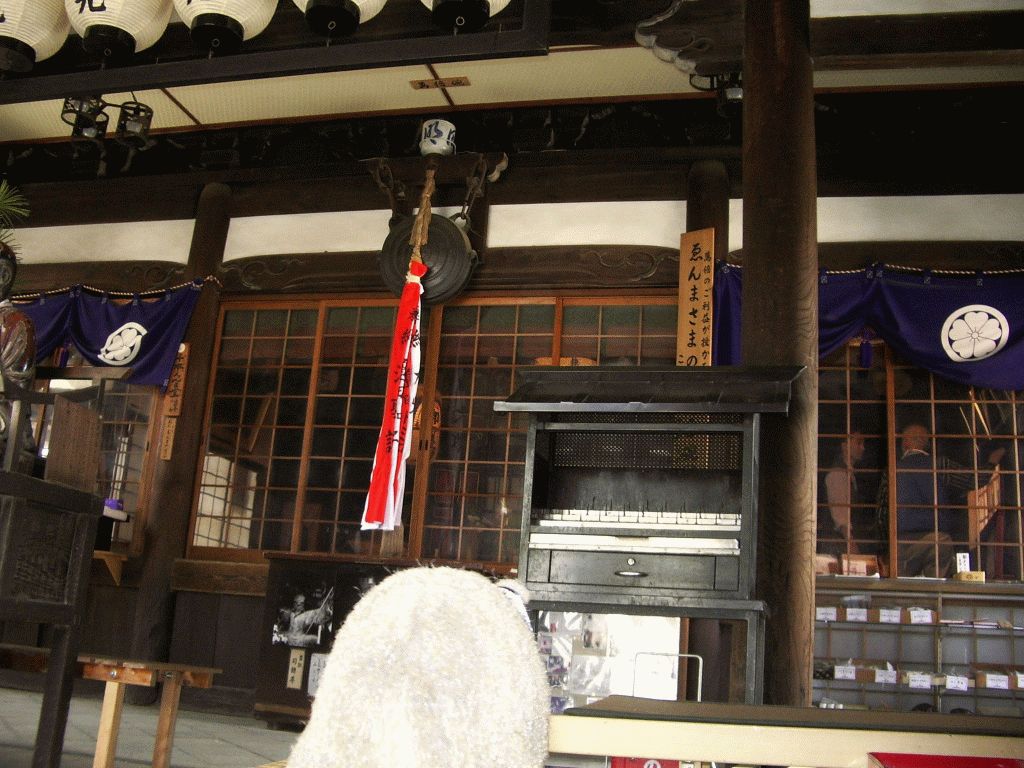 At Senbon Enma-do Temple, he met big Enma-daiou (Skt. Yama), Judge of Hell and his teacup.
Ryugetsu-do
Take a cup of coffee and listen to the classical music at Ryugetsu-do in Demachi-yanagi.
Shhhhh, wocchan. Dont't make noise playing with the dog.