Paul Anka
Hit Album (10inch (25cm) Record)
HP558 JPY1,000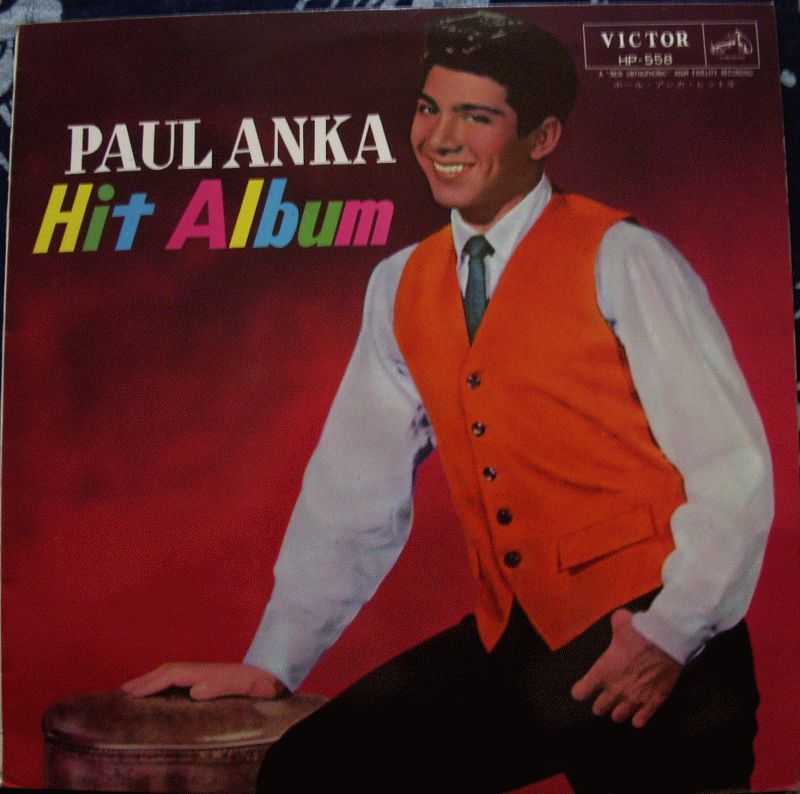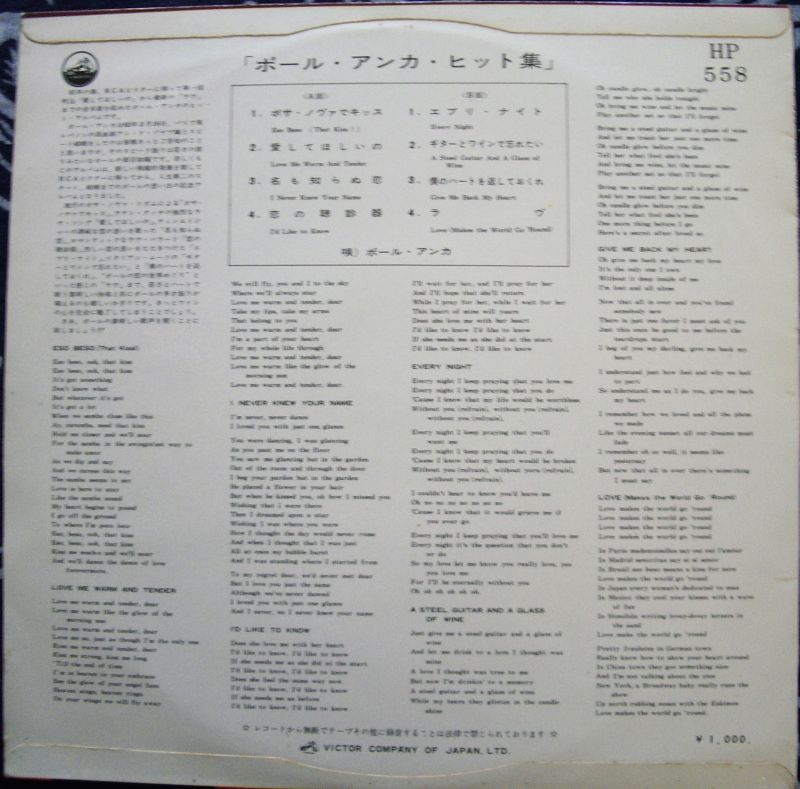 Side A
Eso Beso (That Kiss!)
Love Me Warm and Tender
I Never Knew Your Name
I'd Like to Know

Side B
Every Night
A Steel Guitar and a Glass of Wine
Give Me Back My Heart
Love (Makes the World 'Round)

"Love (Makes the World 'Round)" was released in 1962.
Its phrase, &quotJapan, every woman's dedicated to a man&quot made me shocked. He was too young to be stationed in occupied Japan as a soldier.
Chuck Berry sang "Been to Yokohama been fighting in the war. Army bunk, Army chow, Army clothes, Army car (Too much monkey business)".
And Rod McKuen.
Songs I Wish I'd Written
SHP5276 JPY1,800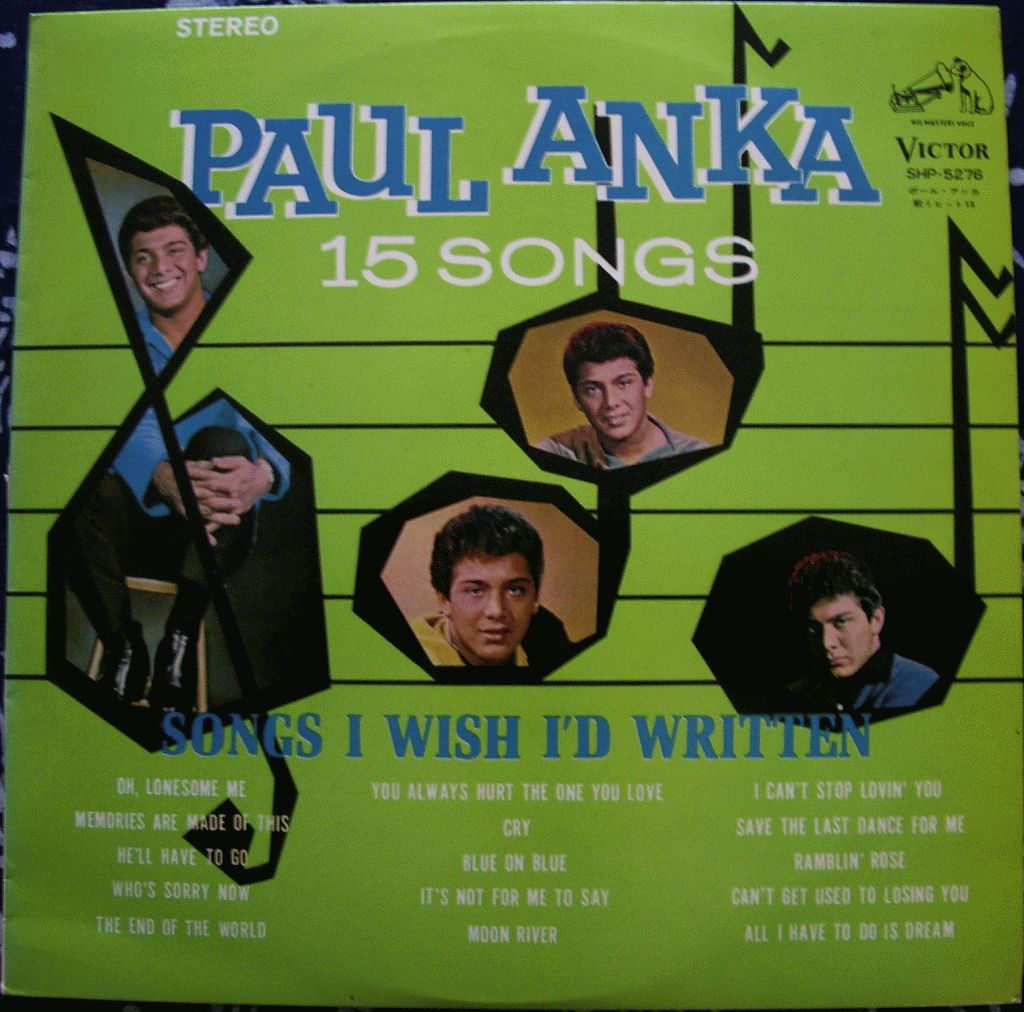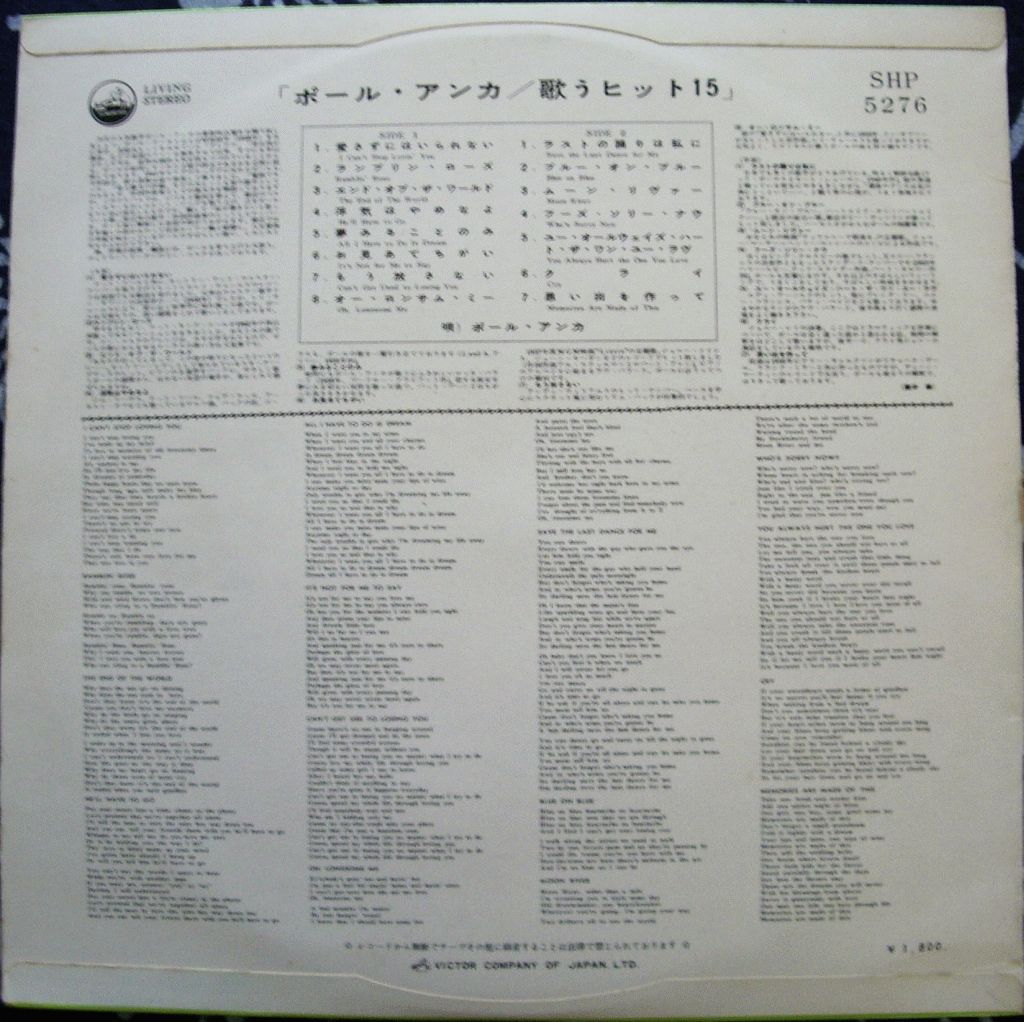 Side A
I Can't Stop Lovin' You
Ramblin' Rose
The End of The World
He'll Have to Go
All I Have to Do is Dream
It's Not for Me to Say
Can't Get Used to Losing You
Oh, Lonesome Me

Side B
Save the Last Dance for Me
Blue on Blue
Moon River
Who's Sorry Now
You Always Hurt the One You Love
Cry
Memories Are Made of This

7″(single) records