Strange world
People are strange when you're a stranger (The Doors)
Sometimes, we misunderstand. Sometimes, we just cannot understand.
(?)What is Seiban and how does one apply it in the context of manufacturing practice?
(Reply)The most straightforward interpretation we've uncovered is that Seiban means metal plate. There is a discussion below of the 5S system for continuous elimination of waste in which metal plates are mentioned as identifiers. [Dear APICS APICS Jan.1997]
Yes, shop floor in Japan may still be a mysterious place. But Seiban means just "Serial Number (of the product)"! When your PC needs to be repaired, you need this number.
An doughnuts
This is not a Japanglish. "An" is sweet "bean jam" made from soy bean and sugar. Try it.
Mr. Scott Adams wrote in "The Dilbert Future",
Someday, you will be able to buy a burrito-like meal that is engineered as scientifically as a can of motor oil. This burrito-like thing will have just the right combination of food to give you 100 percent of what your body needs. It won't require much invention, just combinations of existing foods and some clever packaging.
Here, the future (from Hitachi's CM). Otsuka Pharmaceutical Co., Ltd. produces "Balanced Food Calorie Mate". It looks alike biscuit bar. You will find these sentences on the package. : "CALORIE MATE(R) BLOCK is a nutritionally balanced source of the energy needed for daily activities. CALORIE MATE(R) BLOCK is naturally suited for people on-the-go who need an easy source of energy and nutrition - at breakfast, work, sports, study, or any other busy time."
Nutrition Information per serving : Energy : 400Kcal per box (100Kcal per bar), protein : 8.2g, fat : 22.2g, carbohydrate : 42.0g, salt : 0.8g, calcium : 240mg, iron : 3.6mg, vitamin A : 900IU, vitamin B1 : 0.4mg, vitamin B2 : 0.6mg, vitamin B6 : 1.0mg, vitamin B12 : 1.5mug, vitamin C : 25mg, vitamin D : 75IU, vitamin E : 20mg (alpha-TE : 6mg), niacin : 6.5mg, folic acid : 0.2mg and pantothenic acid : 5mg.
Let's DIY ! Let's make room !
Sign on the building near Nakano Sta. in Tokyo.
Hi-Tech Toilet in Japan
It was about 8 p.m. in 1982 or '83 when a purchasing manager from a small motor manufacturing company came to the plant I was working as a master production planner. He requested that our motor parts product should be delivered daily a few thousand from next week (only a few days to prepare!). Also he said his customer was waiting for "OK" answer in the car just outside of the plant. Because it was (and still 'is') a nature of the electronics industry, I was not so surprised to hear such a sudden requirement. But I was disgusted when he told me these small motors were to be equipped in the new toilet! At that time, it was difficult to imagine "motor powered toilet. That was the dawn of the new era. Today, so many Japanese cannot live without "shower toilet (or fountain toilet?)". This is a big problem when we Japanese visit other countries. Most part of this world is not advanced enough to recognize this is a one of daily necessities.
Please see the instruction at the hotel in Tokyo shown below. Forget the idea that Japan is something special. Once you are accustomed to it, you will not want to live without it. Click to enlarge.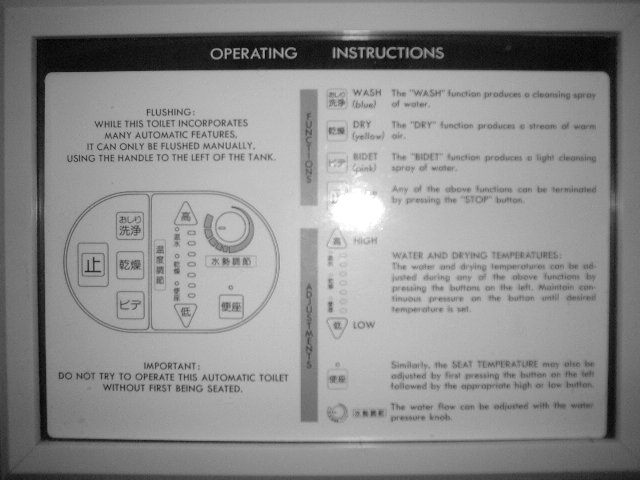 FLUSHING
WHILE THIS TOILET INCORPORATES MANY AUTOMATIC FEATURES, IT CAN ONLY BE FLUSHED MANUALIY. USING HANDLE TO THE LEFT OF THE TANK.
IMPORTANT
DO NOT TRY TO OPERATE THIS AUTOMATIC TOILET WITHOUT FIRST BEING SEATED.
Water in Japan
Unlike many Asian countries, drinking water in Japan is safe.
This water supply is safty for your body.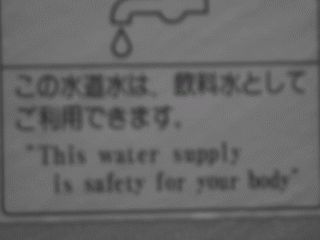 Crose

For many Japanese people, it's difficult to distinguish the pronunciation between L and R.
Rest House
You should not expect restrooms or a hotel room.
It's just a coffee shop!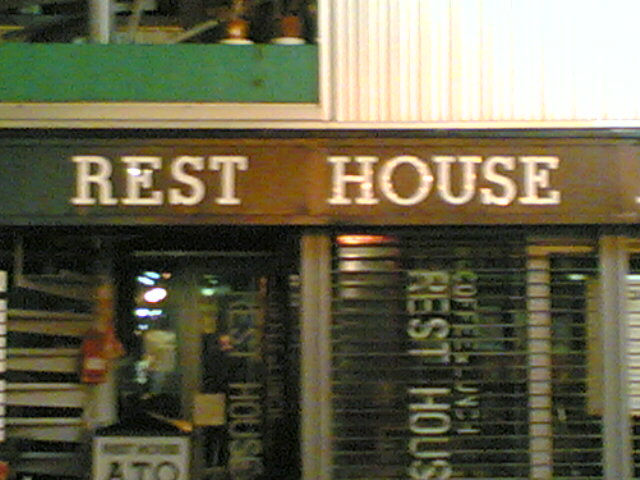 Be careful of the doors.
Ummm. I can understand what this want to tell you, but .....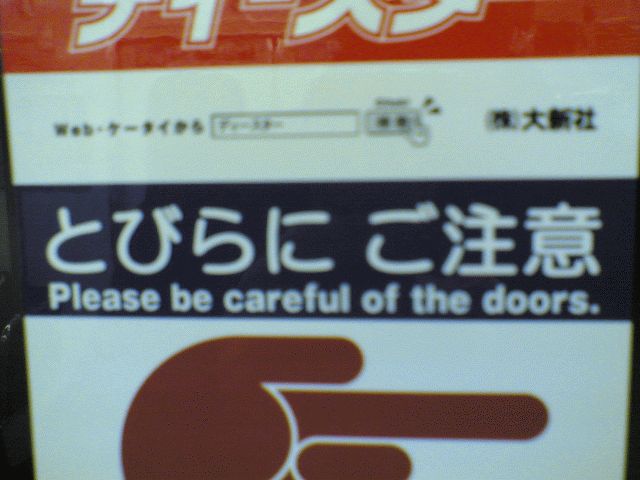 Please be careful the doors.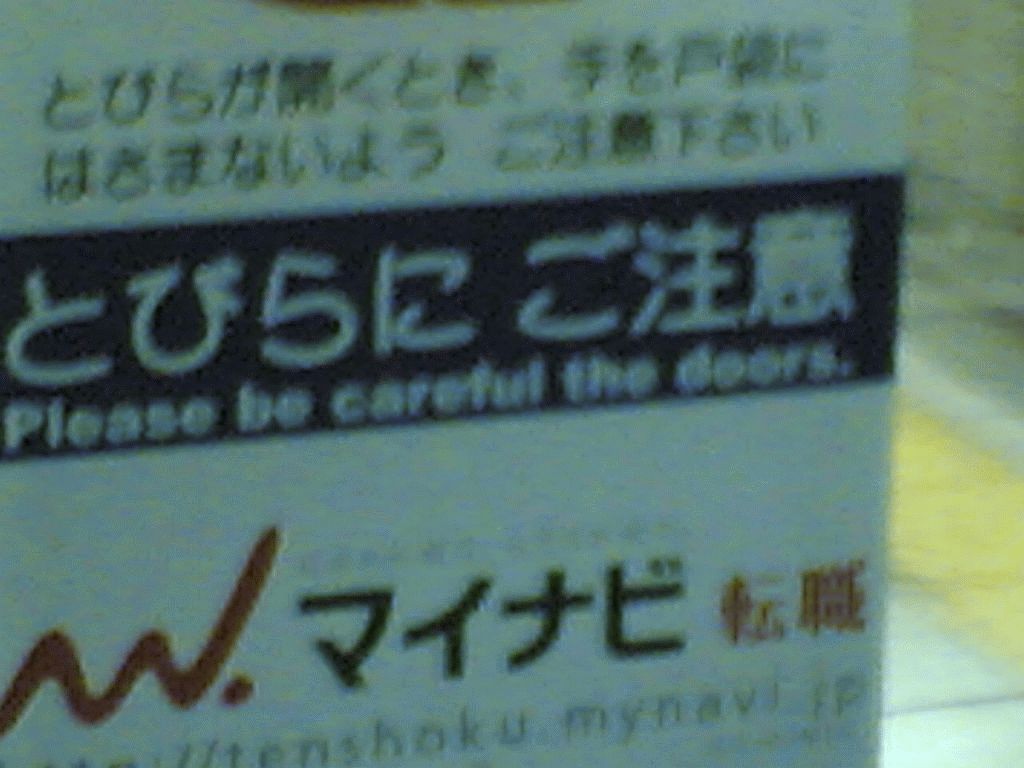 Careful with misspelling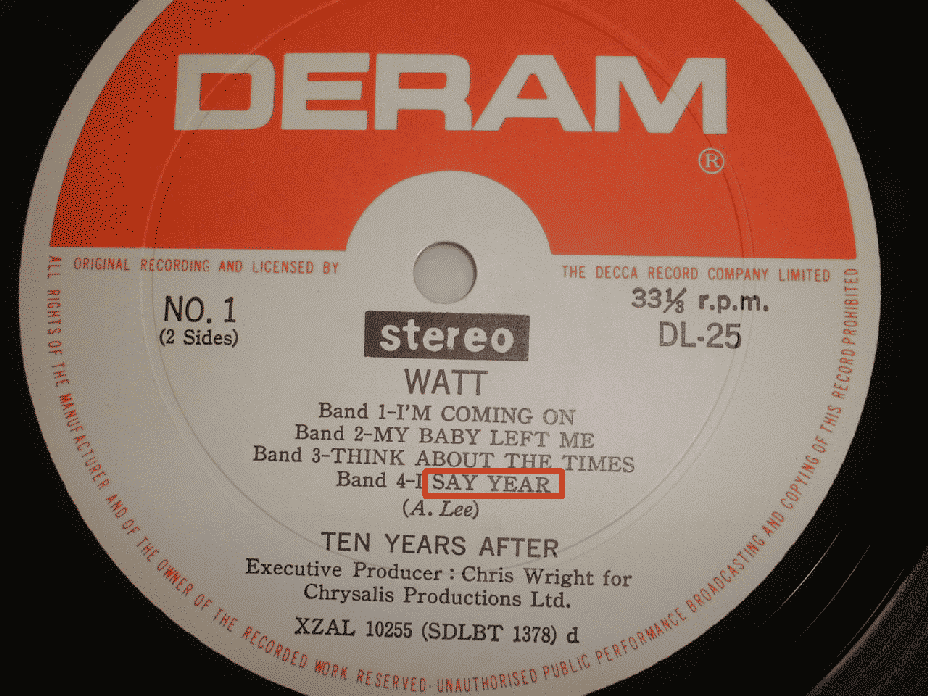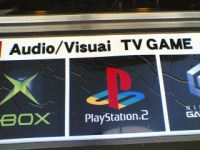 LINKS