7inch records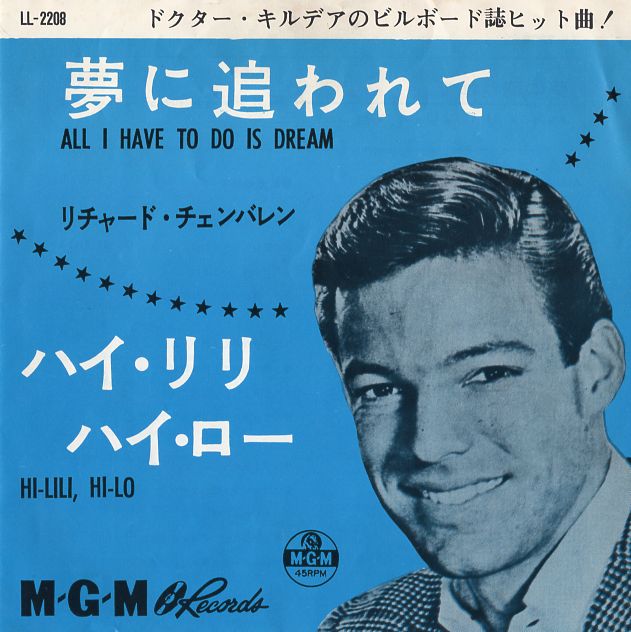 Richard Chamberlain
All I Have to Do is Dream / Hi-Lili, Hi-Lo

Richard Chamberlain played the leading role in NBC TV series "Dr. Kildare". This medical drama series was aired in the first half of 1960s which was a rival to CBS medical TV drama series "Ben Casey".

"All I Have to Do is Dream" is a The Everly Brothers' 1958 big hit. Richard Chamberlain's version was released in 1963.

Hi-Lili, Hi-Lo was published in 1952 and was featured in the MGM film "Lili" in 1953 which stars Leslie Caron.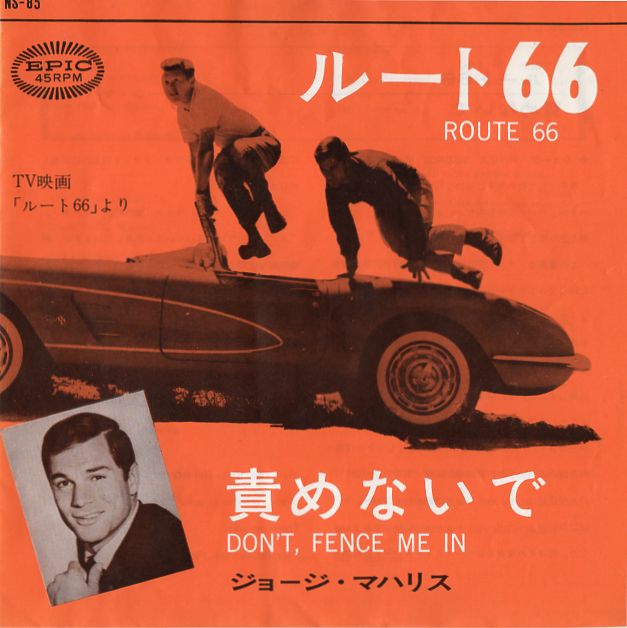 George Maharis
Route 66 / Don't Fence Me In

George Maharis was featured as Buz Murdock of the CBS TV series "Route 66" until 3rd season.

Its theme music was composed by Nelson Riddle. But this record features Bobby Troup's "Route 66".

"Don't Fence Me In" was written in 1934. Its composer was Cole Porter, and lyrics written by Robert Fletcher and Cole Porter.
"77 Sunset Strip" was one of Warner Bros produced detective TV series starring Efrem Zimbalist, Jr., Roger Smith, and Edd Byrnes. As Jeff Spencer, Roger Smith appeared from 1958 to 1962. He passed away in 2017.
Backside of the sheet, you can find the ad of Toshiba stereo player with FM tuner.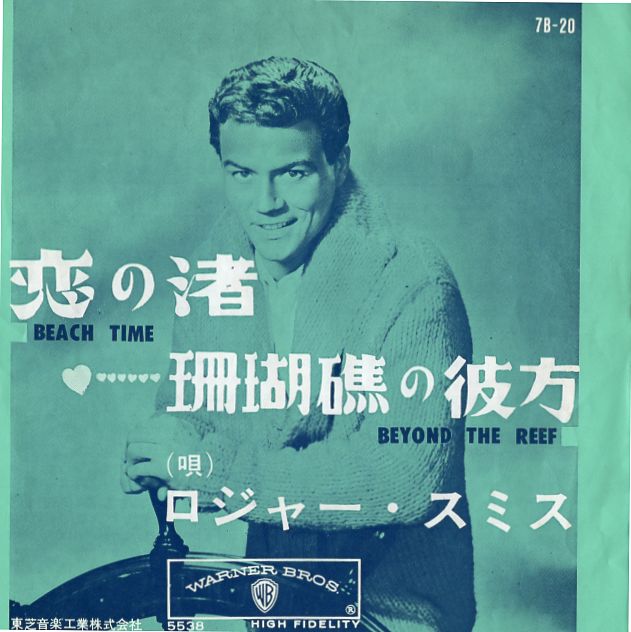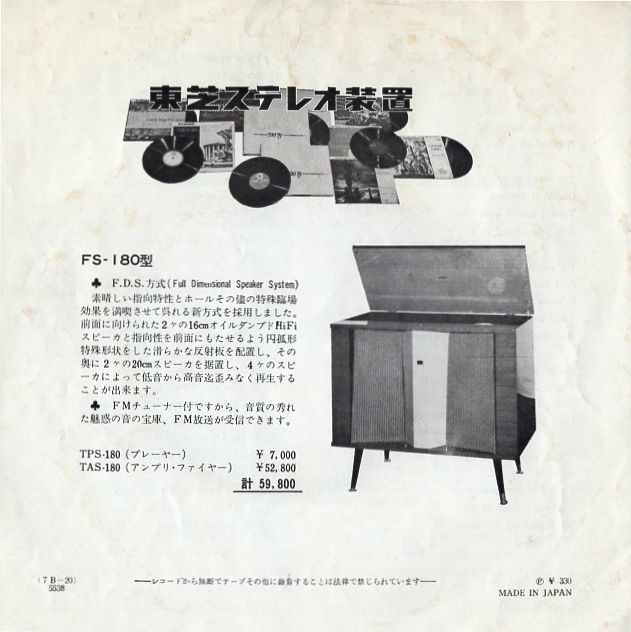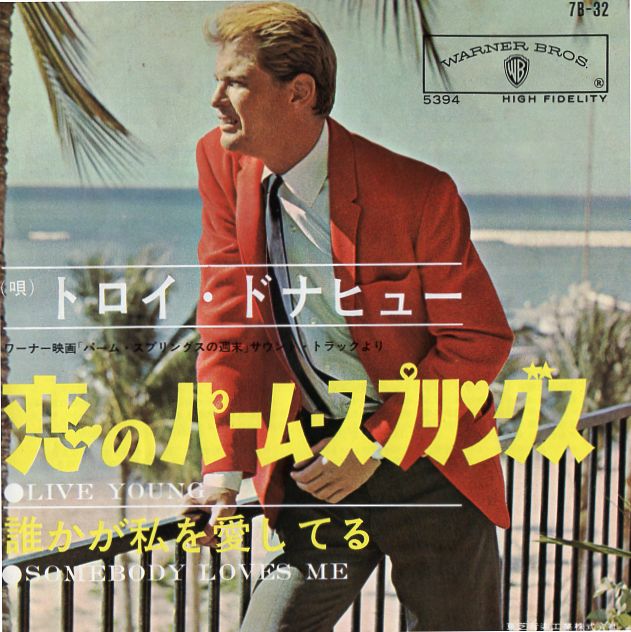 Troy Donahue starred in the 1959 film "A Summer Place" that made him wide acknowledged. Warner Bros' detective TV series "Surfside 6" made him popular in Japan. He passed away in 2001.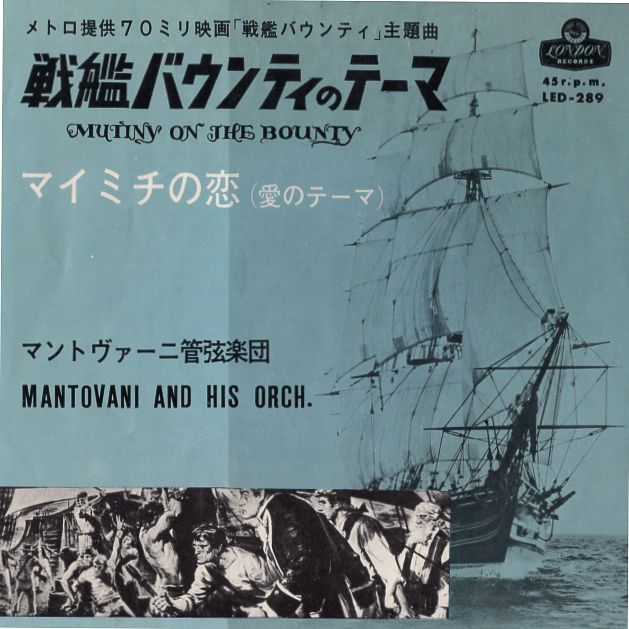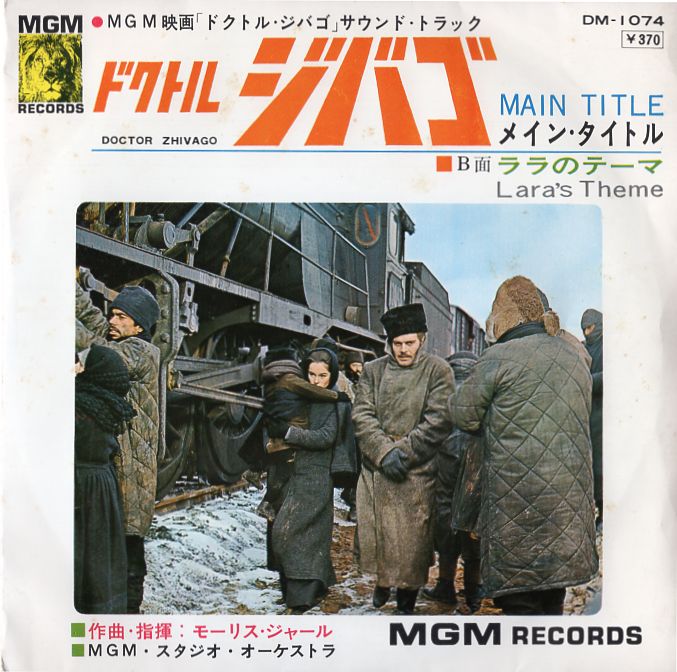 Festival della canzone italiana (Festival di Sanremo) has been popular Italian song contest since 1951.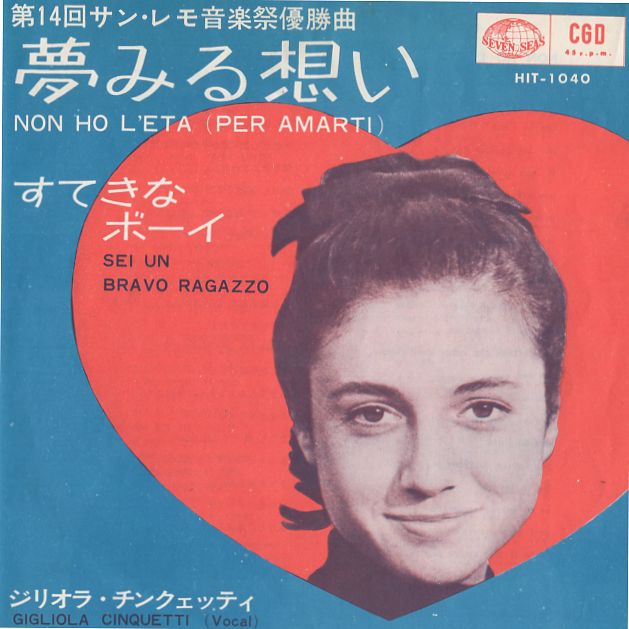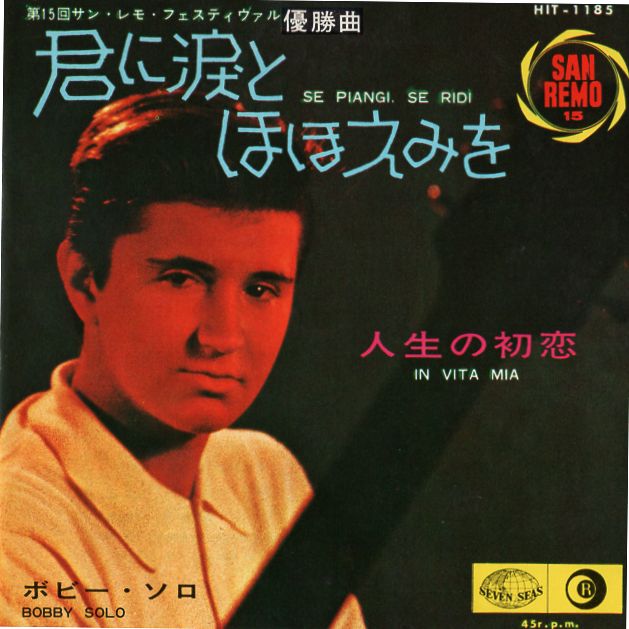 Catherine Spaak starred in "Diciottenni al sole" and "La Voglia matta" in 1962 when she was Seventeen.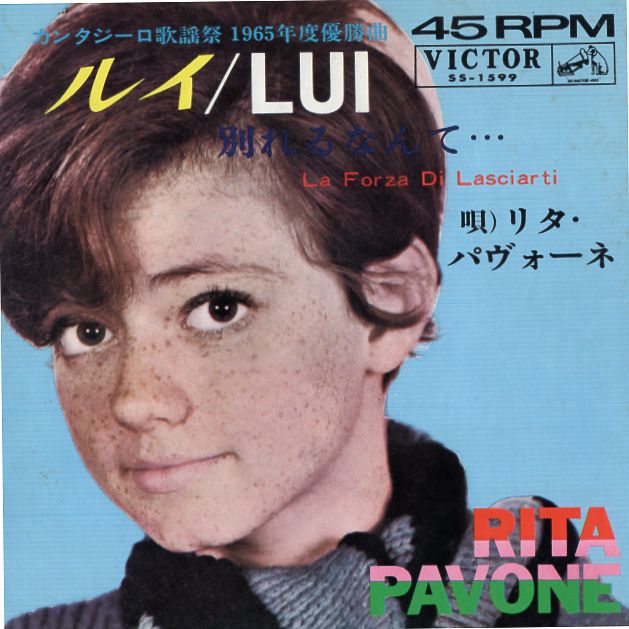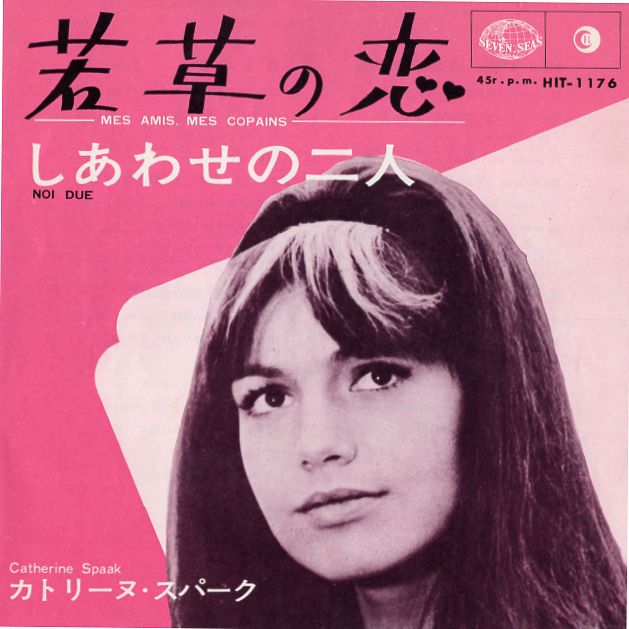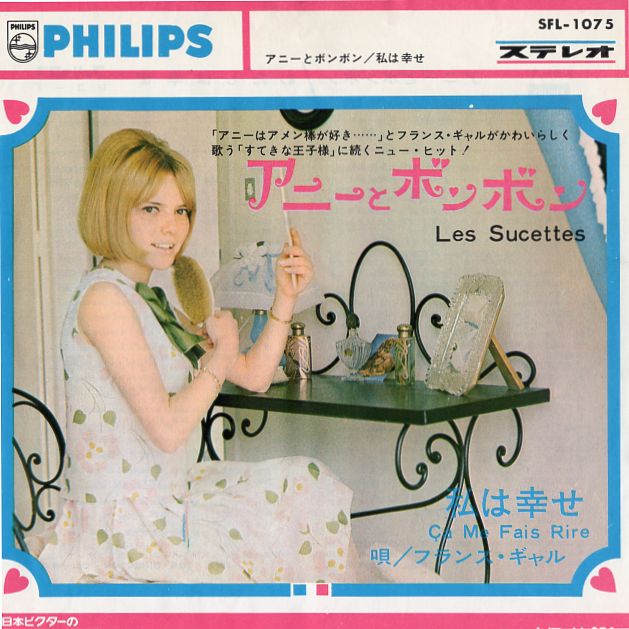 France Gall
Les sucettes / Ça Me Fait Rire

Serge Gainsbourg wrote "Les sucettes". Les sucettes means The lollipops, but when she found this word "sucettes" has double meaning, she is told that she received a tremendous shock.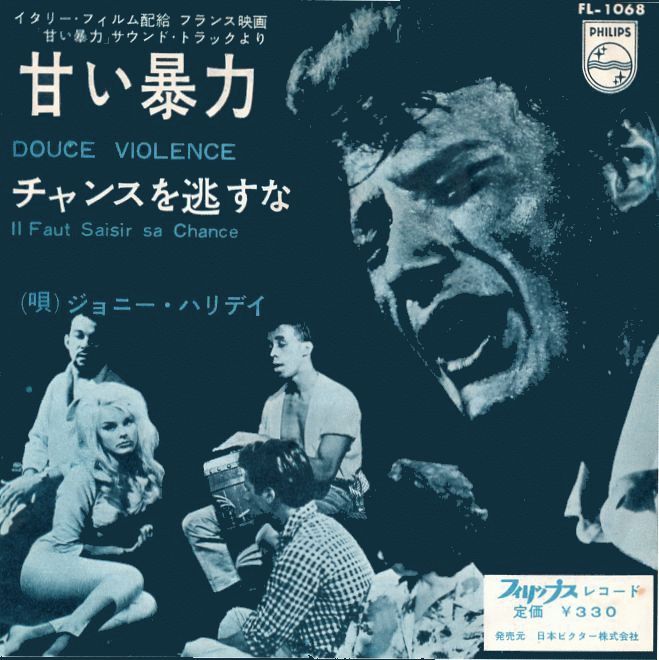 Johnny Hallyday
Douce violence

"Douce violence" est un film français en 1962.
Réalisateur: Max Pécas
Chanson thème: Johnny Hallyday

On the paper sleeve, You can find several big names of Chanson, Yvette Giraud, Yves Montand, Juliette Greco, Jacqueline Francois, Patachou(Henriette Ragon) and Michel Legrand.
"Trumpet Boy" named on this sleeve is Fernand Verstraete's pseudonym?
Maya Casabianca ,born in Casablanca, was popular in the Near East.